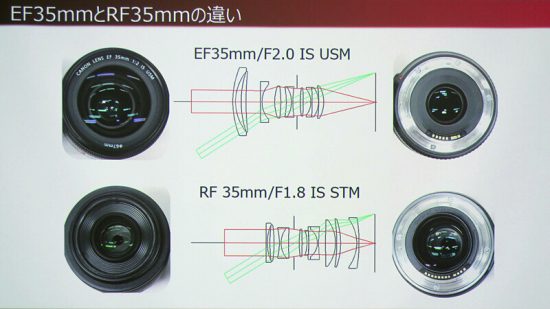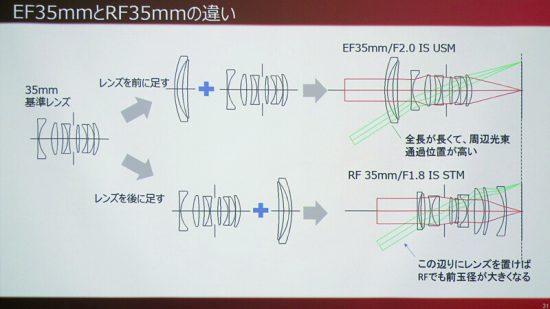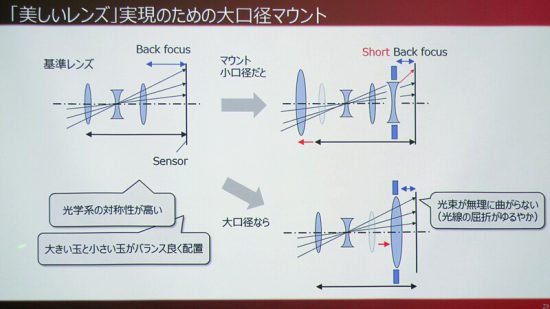 DC. Watch publish a long article based on a presentation form Canon on the benefits of using a large mirrorless mount for the new EOS R system:
Reference lens design: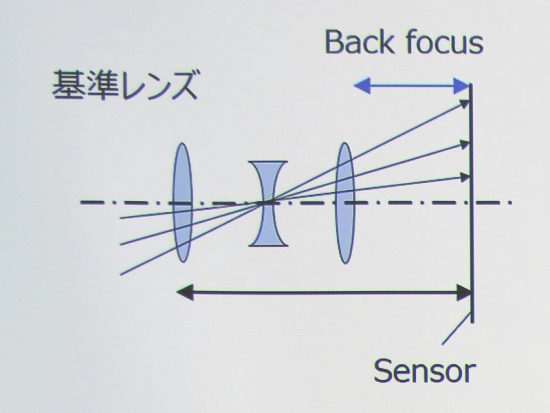 Above lens design when using a small lens mount:
The number of components increases, the lens barrel becomes longer and longer, and in the first place the lens configuration is not good because of the above reason. It is said that it is in a "vicious cycle".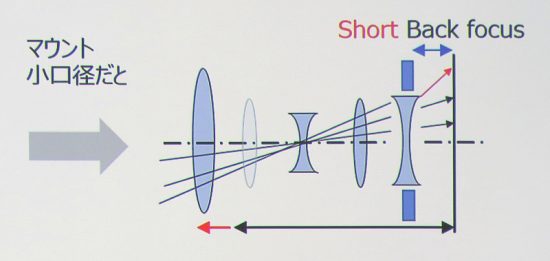 Design image with large diameter mount:
"The image using the large diameter mount is below. If the third lens from the front of the reference lens is lowered to the imaging plane side and the diameter is increased, aberration correction can be corrected straightforwardly."


Here is an internal Canon confidential document showing the total lens length for each focal length (it shows how much the total length of the lens can be shortened by using the big RF mount compared to using a "conventional" mount):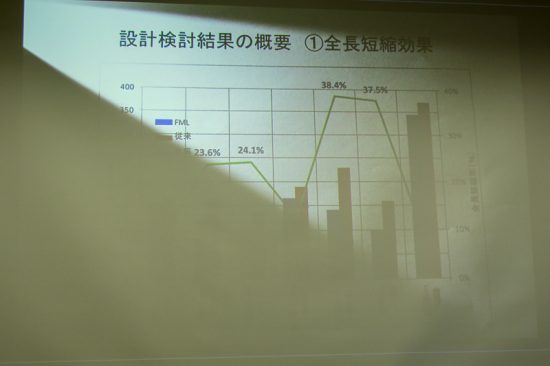 The Canon EOS R mirrorless camera is now in stock at: Adorama, B&H, Amazon and Park Camera (UK).
Additional Canon EOS R coverage and the latest reviews can be found at the new Canon EOS R Facebook page.
Via DC. Watch