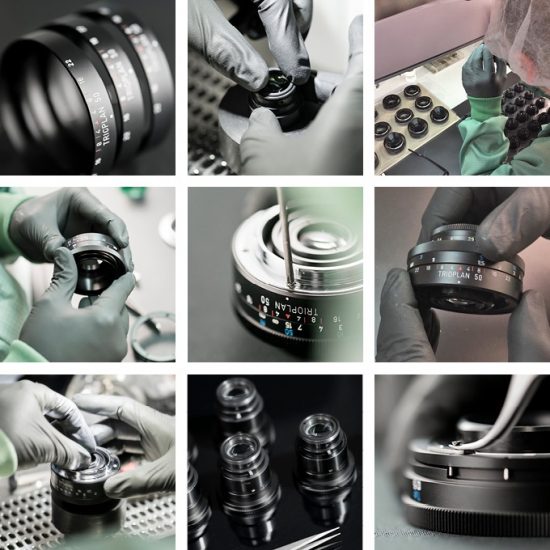 Meyer Optik Görlitz sent me pictures of their new lenses (see this post for more details). The company confirmed to me that the outer housing of Trioplan 100 II has changed just slightly while most of the changes are inside the lens. The outer design of all other lenses (T50, Lydith, etc.) is completely new: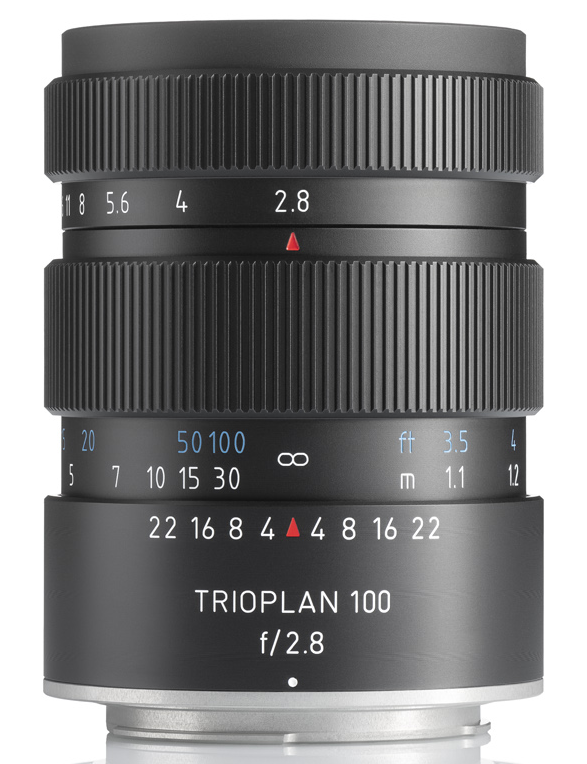 Meyer Optik Görlitz Trioplan 100 f/2.8 II: "With our Trioplan 100 f2.8 II we present you the classic of the Meyer Optik Görlitz family in a new, revised version. The optimized mechanics, the improved optical design and a newly designed lens coating enable the best Trioplan pictures of all times. In addition, the minimum focussing distance has been reduced to 0.9m. The Trioplan 100, worldwide known for its distinctive soap-bubble bokeh, offers photographers the opportunity to rediscover the artistic soul of photography in times of point-and-shoot, instagram snapshots and pixel battles from major manufacturers. With our Trioplan 100 f2.8 II you create unique images and stand out from the crowd."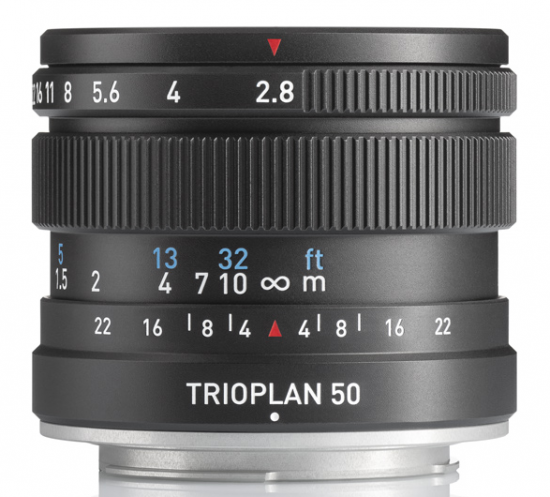 Meyer Optik Görlitz Trioplan 50 f/2.9 II: "Our Trioplan 50 f/2.9 II has been redesigned from scratch. A new mechanical design based on the Trioplan 100 f2.8 II now offers photographers excellent handling of the 50mm focal length from the Trioplan family. By optimizing the optical design, it is now possible to focus on infinite sharpness even at aperture f2.9 and thus nothing stands in the way of versatile use. Of course, the Trioplan 50 f2.9 II also draws the famous soap-bubble bokeh and at shorter distances, a light swirl is created in the bokeh of the image. Like all current Meyer Optik Görlitz lenses, the Trioplan 50 f2.9 II was also designed for full format, but can of course also be used on APS-C cameras."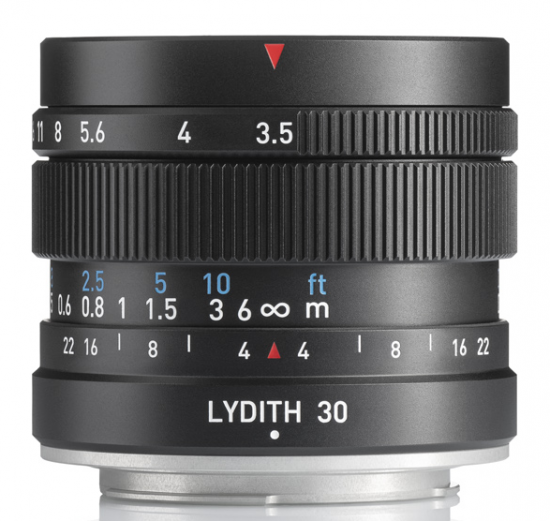 Meyer Optik Görlitz Lydith 30 f/3.5 II: "Like our Trioplan 50 f2.9 II, the new Lydith 30 f3.5 II has undergone a complete mechanical redesign. Haptics and handling could be improved and at the same time the compact construction could be maintained. The optical improvements support the brilliant sharpness over the entire image, as well as the faithful color reproduction of the photographed object. The imaging performance of the Lydith 30 f3.5 II achieved in this way leads to its special charm."
The new Meyer Optik Görlitz lenses will be available in Canon EF, Fuji X, Leica L, Leica M, M42, MFT, Nikon F, Pentax K and Sony E mounts.