Sony has registered a new camera model in Asia under the code name WW119533 (equipped with Wi-Fi and Bluetooth). Could this be the long-awaited Sony a7SIII update? SonyAddict discovered a new sensor that could potentially be used in the Sony a7SIII:
"It's a 15.3MP sensor with a Quad Bayer design that might have a 61MP mode that is capable of 4K/60p and has an HDR mode. The 61MP Quad Bayer sensor design will not allow for 8k because of how Quad Bayer works but will it will provide additional resolution and color data at roughly 4.8k.

The sensor captures in 12-bit but will likely store it as 10-bit in-camera. For stills the sensor is 14-bit with a lot of dynamic range. The datasheet also hinds at the analog to digital converter being 14-bit or even 16-bit. There is also a 3840 x 2160 90fps mode, a letterbox 3840 x 1346 mode at 120fps and even a 2k 540fps mode at 2394 x 355.

The sensor is 61MP so Sony could do some interesting trickery to make this a great low light and stills camera and there might even be some 8k modes that would have limited use, but it seems clear that this sensor is designed for killer 4k that is above and beyond anything else out there if real. The sensor is also likely CDAF over PDAF, which makes sense if image quality is more important than autofocus performance."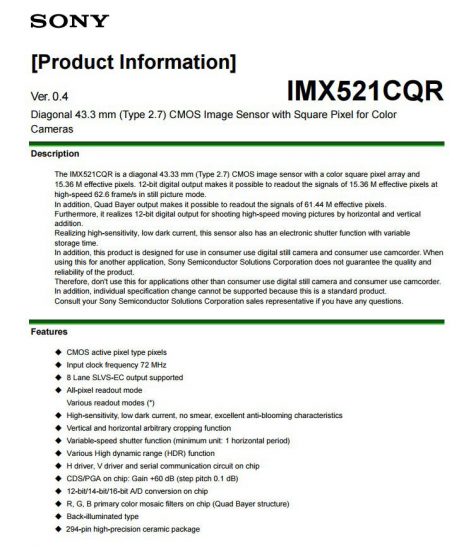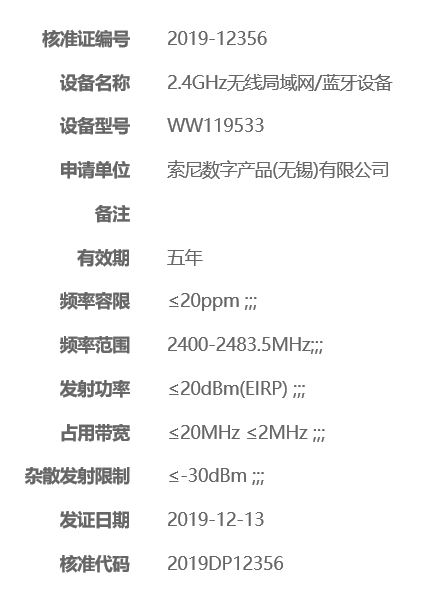 Source: Nokishita, via SonyAddict