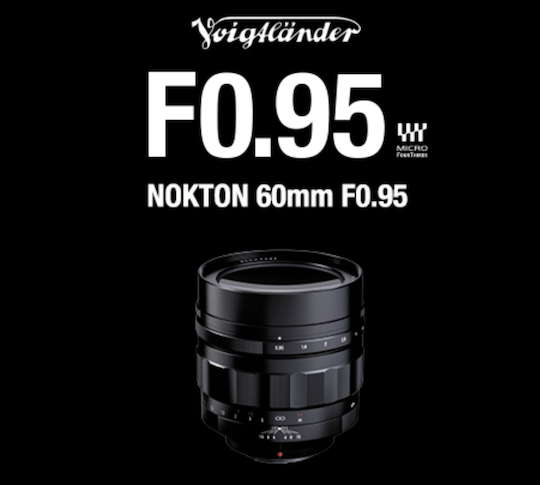 Today Cosina announced the previously rumored Voigtlander NOKTON 35mm f/1.2 Aspherical III VM and NOKTON 60mm f/0.95 MFT lenses.
The full details of the NOKTON 35mm f/1.2 Aspherical III VM lens can be found here. The NOKTON 60mm f/0.95 MFT lens information is next:
Extremely solid and durable all-metal barrel
10-blade aperture diaphragm for beautiful bokeh
Manual focus for precise focusing
Installed with aperture click stop switching mechanism for video
Minimum focus distance of 34cm
Focal Length: 60mm
Maximum Aperture: 1:0.95
Minimum Aperture: F16
Lens Construction: 8 Groups 11 Elements
Angle of View: 21.5°
Aperture Blades: 10
Minimum Focus: 0.34m
Magnification Ratio: 1:4
Maximum Diameter x Length: Φ82.5×57.7mm
Filter Size: Φ77mm
Weight: 860g
Suggested retail price (excluding tax): ¥ 145,000 JAN 4530076 233126
Scheduled to be released in April 2020
Additional information: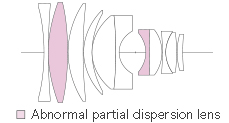 Nocton 60mm F0.95 is a medium telephoto lens designed exclusively for Micro Four Thirds. At an angle of view equivalent to 120mm in 35mm format conversion, the aperture F-number is 0.95, achieving amazing brightness. Because it has the longest focal length in the series, it is possible to draw with great bokeh.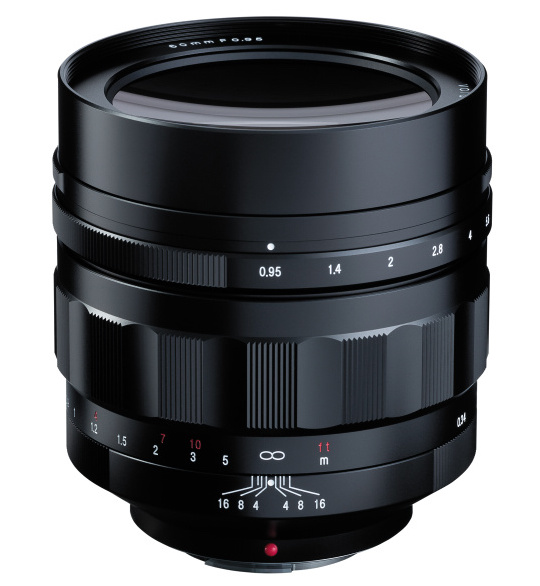 Main features:
● Amazing large caliber
The large aperture with an open F-number of 0.95 makes it possible to shoot with just the light as it is, even in extremely low light conditions. It is also the perfect lens for taking advantage of shallow focus and beautiful bokeh when the aperture is open.
● Ultimate lens design
11 groups of 8 lenses, designed using the latest optical theory.Depiction performance is pursued by adopting two pieces of abnormally dispersed glass. Even when the aperture is wide open, sufficient light is ensured up to the periphery of the screen.
● Minimum focusing distance 34cm
Capable of shooting up to a distance of 34 cm from the camera's image sensor. With a shooting magnification of 1: 4 (35mm equivalent: 1: 2), you can also enjoy shooting with super-large aperture macro lens-like characters.
● Various expressive powers
When the aperture is wide open, the gentle and gentle bokeh emphasizes the focused motif and creates a three-dimensional effect. If you stop down, you will get a very sharp description, and a single lens will enable a variety of photographic expressions.
● Aperture click switching mechanism
The newly designed aperture switching mechanism allows the aperture ring to be opened and closed steplessly without generating a click sound. This eliminates the risk of picking up the operation sound of the aperture ring when recording a movie, and also allows for severe depth control by fine-tuning the aperture ring.
● Exclusive lens hood included
A metal lens hood with excellent light-shielding effect is standard equipment.
● Mount for exclusive use of micro four SARS
The optics and mechanism are specially designed according to the Micro Four Thirds standard. High image quality is achieved by covering the image size of the image sensor and optimizing it for Micro Four Thirds sensors.
● Manual focus for reliable focus operation
All-metal helicoid unit that has been machined and adjusted with high precision, and high-quality grease that produces moderate torque, achieves smooth focusing. Enables fine focus adjustment.
The NOKTON 60mm F0.95 is medium telephoto lens with a new design, exclusively for Micro Four Thirds mount cameras. The angle of view is 21.5°, which is equivalent to about 120mm in full frame conversion.
Among interchangeable lenses for full frame format sensors, there is almost no model that has the same optical specifications, which engenders very unique "bokeh" effect. With the NOKTON 60mm F0.95, you can enjoy shooting distortion free, upright posture and close positioning by keeping a working distance for portrait shooting, nature photo shooting, or studio-shooting. It boasts the perfect angle of view to 'up shoot' for video.
This lens is manual focus and employs a metal helicoid which can distinguish very sensitive focusing with maximum aperture. This silky feeling, which one can only realize by manual focus design, is one of the primary characteristics of Voigtländer's new NOKTON 60mm F0.95
A minimum focus distance is 34cm and the maximum reproduction ratio is 1:4 (1:2 in full frame conversion.) Thus the 60mm F0.95 Nokton can be used as a large aperture macro lens! It also comes with a lens shielding hood which blocks a high level of stray light.