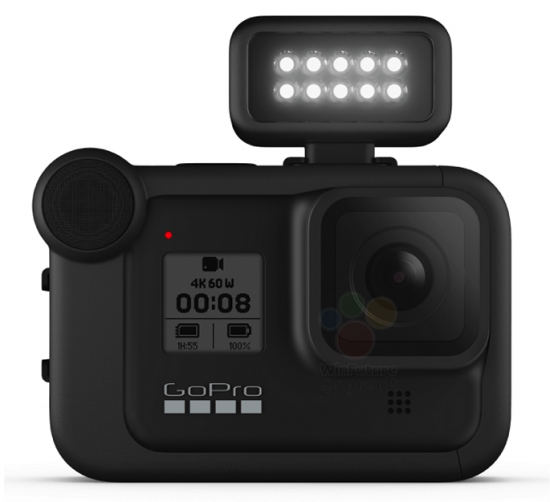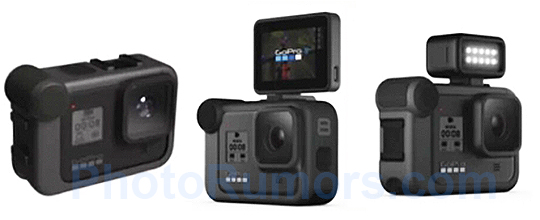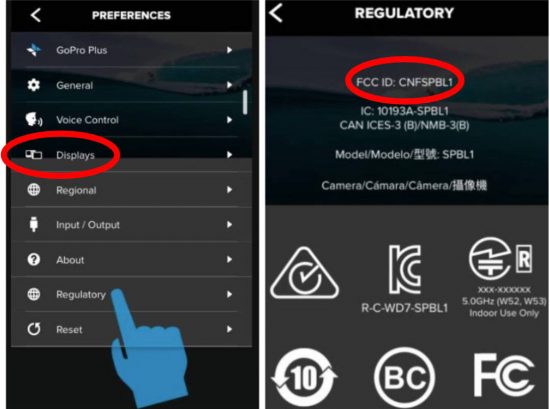 GoPro has registered a new camera under the code name SPBL1 with the FCC and the speculations coming from Dronedj are for a new GoPro Hero 9 camera:
"From the FCC label, we can see an updated menu item in the preferences called Displays. This used to be called Touch Display.

On the main screen dropdown menu, we are able to see a new button and the removal of the preferences button.

The preferences have now moved to a new screen along with a connections button, which was previously found in the preferences menu.

There are some other small changes. The GoPro Plus subscription icon has been given some color and is now featured at the top of the preferences menu.

The general icon has received a new gear symbol, and the overall size of all the icons looks to be larger."
Update – GoPro has trademarked MURAL and ZEUS for potentially upcoming products.
Here are some photos of a previously leaked GoPro camera:
---
Check out the latest PhotogDeals on Twitter and Facebook