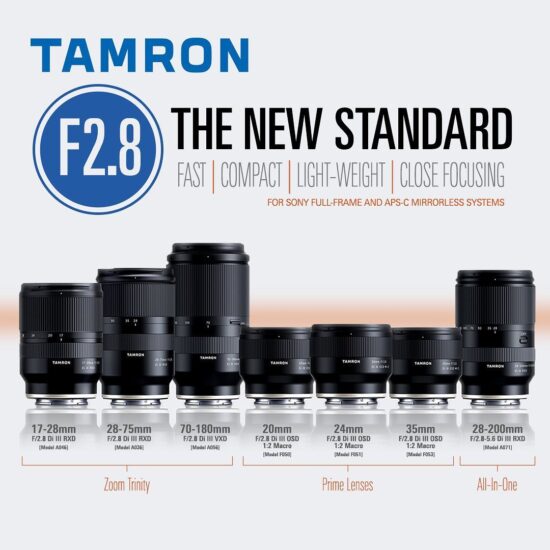 Here is a quick recap from a recent Tamron presentation:
Sony owns 12% of Tamron's stock.
During the COVID-19 quarantine, the number one selling lens is the Tamron 150-600mm Canon and Nikon (people were shooting out of their windows). This caught Tamron by surprise and many dealers are out of stock of this lens.
The Tamron 35mm f/1.4 was a statement lens issued for their 40th anniversary. It was designed for quality. This was their best quality lens ever released.
There will be no Fujifilm lenses due to low "worldwide" demand – just not enough volume to cover engineering and development.
Tamron's manufacturing is now working 7 days/week – 52 weeks/year.
Tamron will launch a total of five new mirrorless lenses in the USA this year.
Tamron is still offering their VIP club.
Tamron is rumored to release new mirrorless lenses for Nikon Z-mount – a Tamron rep confirmed that in a video that was removed shortly after it was published on NikonRumors.