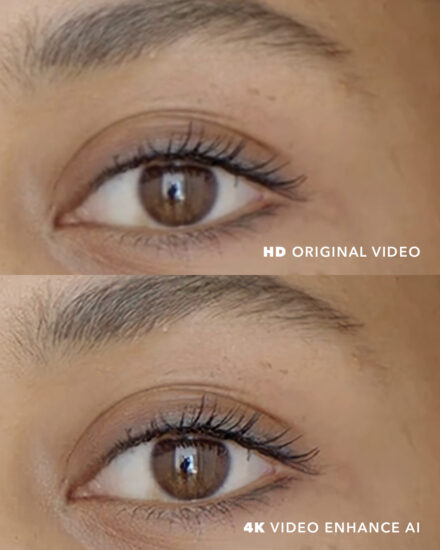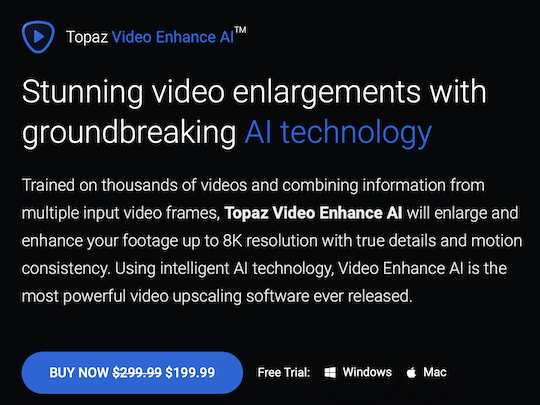 Topaz Labs released a new version 1.3.8 of their Video Enhance AI software that can upscale videos up to 8k. The latest update improves stability and hardware support and has improved speed and stability. Here are the latest features and software updates (the full changelog and additional information can be found here):
Upscale up to 600%
GPU processing on Mac and Windows (New)
Improved speed (New)
Increased hardware support (New)
New AI Models with improved motion stability (New)
Custom processing refinements (New)
DeNoise/Deblock processing
Custom output settings
Keyboard shortcuts, zoom, and panning (New)
Batch processing with sync settings option
The new Topaz Labs Video Enhance AI software is now discounted to $199.99 ($100 off). You can use coupon code RUMORS15 for an additional 15% off (final price: $169.99).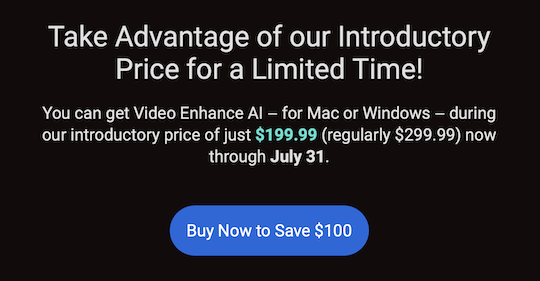 Here is a sample video enhanced with the latest Topaz Labs Video Enhance AI version 1.3.8:
Here is a Video Enhance AI before and after comparison: