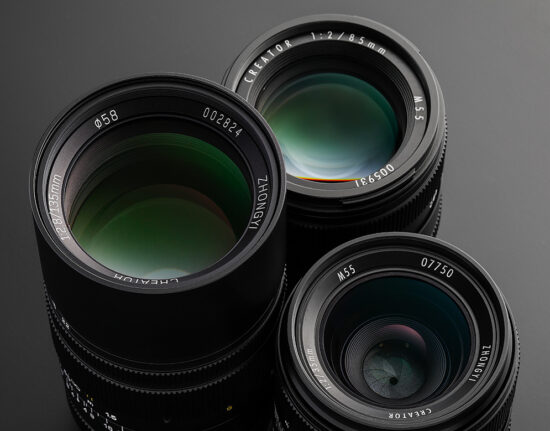 Zhong Yi Optics released new "Creator" mirrorless lens series for Fujifilm X-mount (check pricing and availability at Adorama and B&H):
The CREATOR series reproduces stable image quality from the center of the image to the periphery, and gives a unique taste even in portrait and landscape photography, expanding the range of photographic expression. The exterior of the lens has a smooth metal finish, and the design is designed with consideration for the balance between the camera body and lens and portability. It is a modern lens brought by high performance, latest optical technology at an affordable price range.

*X-Pro3 cannot be installed because it interferes with the lens removal button on the body.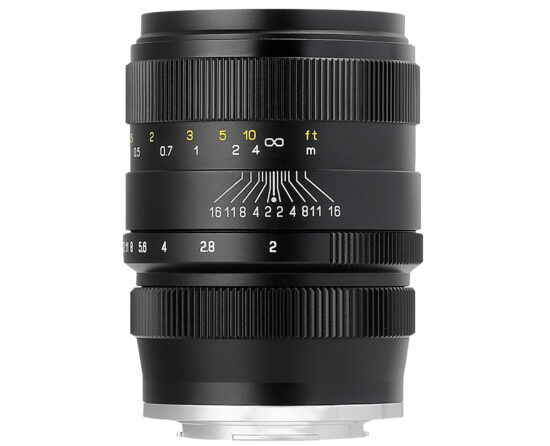 Zhong Yi Optics Creator 35mm f/2 lens for Fuji X-mount:
Mount: Sony E/Fujifilm X/Canon EF/Nikon F/Pentax K/Sony A
Focal length: 35mm (35mm format equivalent) (Fujifilm X: 54mm equivalent (35mm format equivalent))
Focus: MF (manual focus)
Lens construction: 7 elements in 5 groups
Corresponding imaging screen size: 35mm full size
Shortest shooting distance: 0.25m
Maximum shooting magnification: 0.23 times
Aperture: F2-F22
Aperture blades: 9
Filter diameter: 55mm
Size: Φ68×70mm (Sony E/Fuji Film X: Φ68×95mm)
Weight: Approx. 350 g (Sony E: 470 g Fujifilm X: Weight: Approx. 450 g)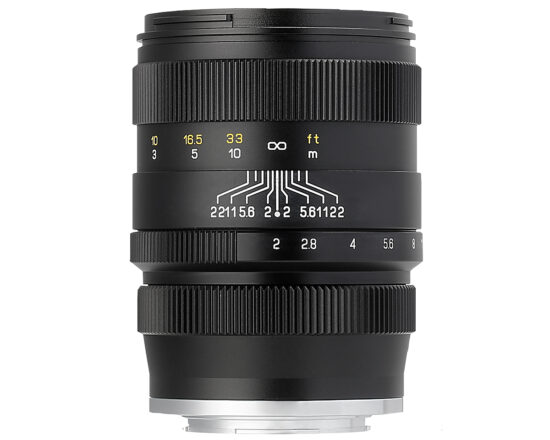 Zhong Yi Optics Creator 85mm f/2 lens for Fuji X-mount:
Mount: Sony E/Fujifilm X/Canon EF/Nikon F/Pentax K/Sony A
Focal length: 85mm (35mm format equivalent) (Fujifilm X: 130mm equivalent (35mm format equivalent))
Focus: MF (manual focus)
Lens construction: 6 elements in 6 groups
Corresponding imaging screen size: 35mm full size
Shortest shooting distance: 0.85m
Maximum shooting magnification: 0.12 times
Aperture: F2-F22
Aperture blades: 10
Filter diameter: 55mm
Size: Φ68×85mm (Sony E/Fuji Film X: Φ68×95mm)
Weight: 370g (Sony E: 500g Fujifilm X: 460g)
Accessories: Dedicated hood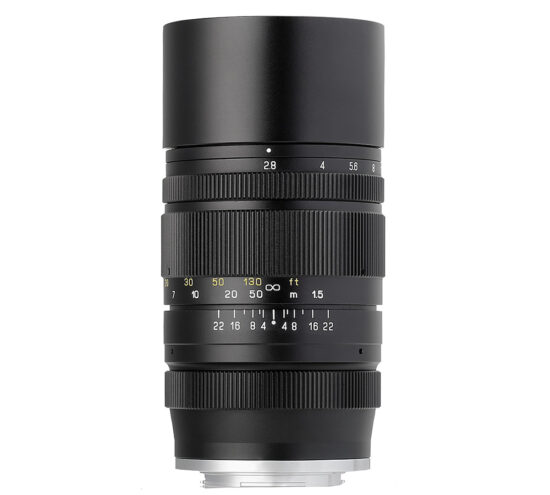 Zhong Yi Optics Creator 135mm f/2.8 II lens for Fuji X-mount:
Mount: Canon EF/Nikon F/Pentax K/Fujifilm X
Focal length: 135mm (35mm format equivalent) (Fujifilm X: 207mm equivalent (35mm format equivalent))
Focus: MF (manual focus)
Lens construction: 6 elements in 6 groups (1 ED lens)
Corresponding imaging screen size: 35mm full size
Shortest shooting distance: 1.5m
Maximum shooting magnification: 0.11 times
Aperture: F2.8-F22
Aperture blades: 9
Filter diameter: 58mm
Size: Φ66×105mm (FUJIFILM X: Φ66mm×135mm)
Mass: Approximately 600g (Fujifilm X: Approximately 650g)
Built-in hood
Via FujiAddict, Zyoptics