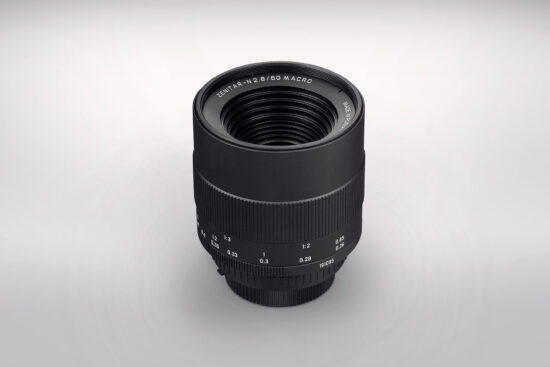 Zenit announced the first lens of the Zenitar line with an electronic-controlled diaphragm: Zenitar 60mm f/2.8 macro lens. The lens will be produced in the Krasnogorsk factory S. A. Zverev (KMZ). The Zenitar 2,8/60 Macro lens has 1:1 magnification scale, the minimum focusing distance is 0.23m. The lens will be sold in Russia, USA, Germany, Italy, and China (in the US Zenit lenses are sold at B&H and zenit.store). Here is the translated press release:
This is the first Zenitar lens with an electronically controlled diaphragm. Krasnogorsk plant them. S. A. Zvereva of Shvabe Holding will officially present the novelty in the fall, then sales in Russia and abroad will begin.

The Zenitar 2.8 / 60 Macro photo lens was developed by the Krasnogorsk plant named after S. A. Zvereva (KMZ) of Shvabe Holding and is intended for shooting small objects from a short distance with high magnification – the maximum image scale is 1: 1. The novelty is distinguished by high resolution over the field of the frame at all shooting distances, even with an open aperture. The focal length of the lens is 60 mm, the minimum distance to the photographed object is 0.23 m.

"In terms of quality and level of performance, the new development is comparable to leading manufacturers. The lens is controlled from the camera thanks to a special electronic board. In the entire Zenitar line, this is the first lens with an electronically controlled aperture, which makes the shooting process more convenient. We plan to export the lens to the USA, Germany, Italy and China ", – said Ivan Ozhgikhin, Deputy General Director of Shvabe .

The official presentation of Zenitar 2.8 / 60 Macro will take place in Moscow in the fall – for photographers and bloggers who will be the first to test the new product. Soon after the event, the lenses will go on sale – in the online store zenit.photo , as well as in a number of offline stores of official dealers of Zenit photography equipment.