Here are the latest updates from Topaz Labs: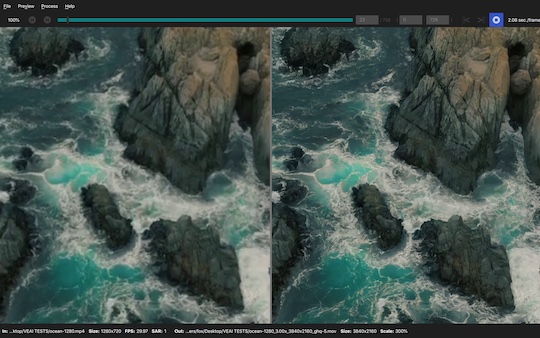 Improved performance of Video Enhance AI (now $100 off): "The latest updates to Video Enhance AI bring you improved AI models, better speed and performance, more sophisticated output settings, and increased our hardware support."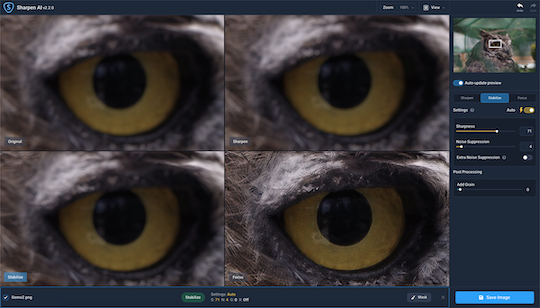 Sharpen AI now has a comparison view: "The latest update to Sharpen AI now offers a comparison view so you can select the best sharpening model for your particular photo. We've also made model and interface improvements, and offer an "Extra Noise Suppression" setting to help you keep noise under control."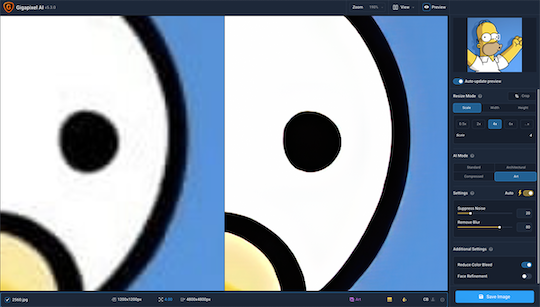 Topaz added a new AI model to Gigapixel AI: "The latest update to Gigapixel AI brings you a whole new "Art" AI model perfect for scanned-in prints of paintings and drawings, and graphic design imagery. We've also added a new Reduce Color Bleed setting to help control color shifting/bleeding."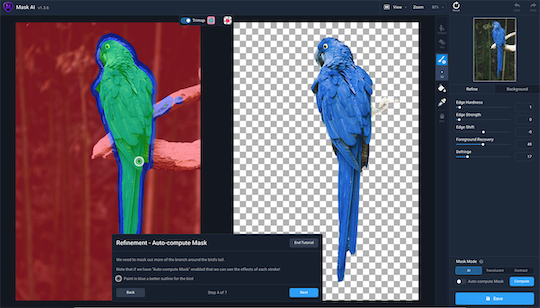 Mask AI has an updated interface: "We've just released an update to Mask AI with new features and fixes to have you masking in record time. Check out the new streamlined interface with configurable toolbar positions, improved tools, and better tutorial indicators."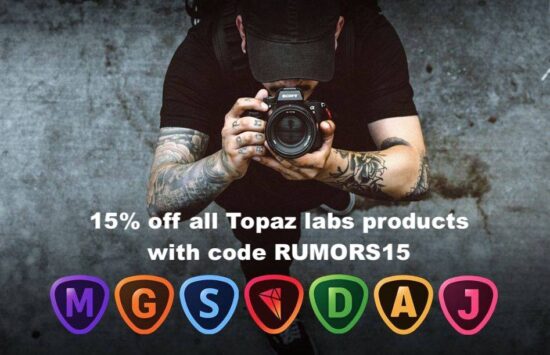 You can get an additional 15% off with code RUMORS15 on all Topaz Labs products.
Free trials can be downloaded here.