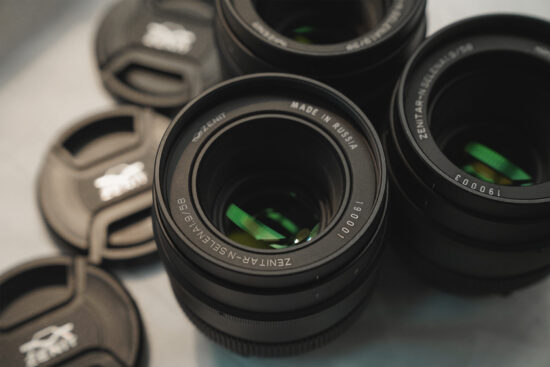 In case you missed the last part of the press release I published yesterday – Zenit is expected to announce 7 new lenses in different mounts in 2021 (click on each lens for more details):
From the press release:
"In 2021, KMZ is preparing to release 7 new photographic lenses with different mounts. Among them – "Zenitar 2/35" with an E-mount for Sony cameras, which allows you to obtain images with natural color reproduction and high frame detail even in low light conditions. The owners of Nikon and Canon photographic equipment are waiting for the release of the Selena 1.9/58 artistic lens and a number of other models. Users of Leica cameras, for which the company will release the lenses Zenitar 2.8/21 and Zenitar 1.0/50, will not be ignored either."
In the US Zenit lenses are sold at the official Zenit US website and at B&H.