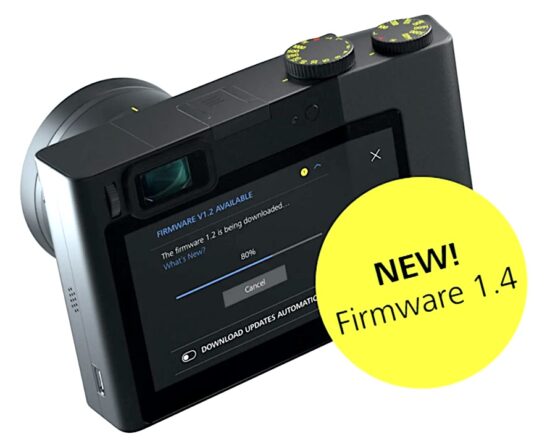 Remember the $6,000 Zeiss ZX1 camera? Zeiss just released a new firmware update version 1.4 and for the ZX1 and the cool part is there is no need to download any files – the firmware update gets downloaded directly to your camera and you can continue to take pictures during the process. I wish other manufacturers adopt the same tech – or maybe they did already and I missed it? I know you can update the latest Nikon cameras from an app, but that is not really the same as having a directly connected camera. Here are the newly added features:
Autofocus with face detection
Full-res DNG rendering in Gallery mode
Adobe Lightroom (V6.2)
Support of the ZX1 Companion App for iOS and Android
Support for multiple recipients when sharing via link or email • Auto-completion for known email addresses
New languages: French, Italian and Spanish are supported
The full release notes can be found here: in English and in German.
Has anyone actually purchased the Zeiss ZX1? I know there are several reviews online, but they all seem to be loaners from Zeiss:
The first reviews of the new 37.4MP Zeiss ZX1 full-frame fixed lens camera are already out