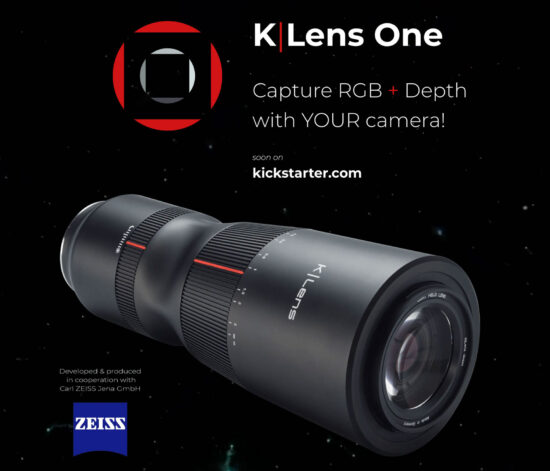 The Kickstarter project for the K|Lens One light field lens for DSLR cameras is now canceled after it raised $225,422 from 127 backers (the goal was $84,727). Here is the official statement from K|Lens:
Dear supporters,

We thank you very much for your trust in our product and team.

We have carefully reviewed our financial assumptions on product pricing and production costs. We have come to the conclusion that, currently, also given the financing of our start-up, we can not guarantee the production and delivery.

We therefore decided to cancel the campaign today.

We are very disappointed for breaking up now after 5 years of extremely hard work and are sorry for not fulfilling the expectations of the community. On the other side, if we promise a product, we want to deliver what we promise and this is something we just cannot guarantee today. We will be working hard to relaunch in the near future.

Your Team K|Lens
Additional information on the K-Lens can be found here.
The K|Lens One light field lens for DSLR cameras is still coming to Kickstarter
New K|Lens One lightfield lens for DSLR cameras coming to Kickstarter