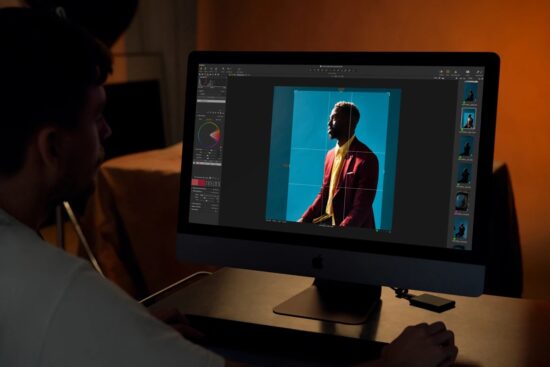 Here is the Capture One roadmap and development outlook for, this year (2022):
Capture One Pro for Desktop

Being on the laptop or desktop is a home base for many with the comforts of having all tools at your disposal – in our mission to create a full circle of imaging across multiple devices, we are continually working to perfect the capabilities of Capture One Pro, including increased workflow efficiency, a smoother user experience, personal onboarding for new users, and even better raw conversion while keeping our tethering the fastest. Capture One Beta version 15.2 is now live.

Capture One Live

Part of our vision includes enabling smoother remote collaboration with clients and teams around the world. Capture One Live makes it possible to share images straight from your photoshoot in real-time to any device, making it easier for those in your creative community to play a part in shaping the final result.

Capture One for iPad – Coming soon in 2022

Being able to edit and export on the go is a crucial piece of our plan, bringing a much more flexible workflow right to your hands. Having Capture One's superb image processing and select editing tools out on location or in transit will give more freedom to when and where you can start your post-processing. Capture One for iPad Beta tracking for April 2022.

Capture One for iPhone

Adding to your choice of devices for a smooth on the go workflow, bringing Capture One to iPhone will add another element to the full circle of flexibility and freedom across platforms.
The latest version Capture One 22 is currently 30% off at B&H Photo:


Update – here is a sneak peek of Capture One for iPad:
Filter, edit, and export on the go: Step away from your desk and take your workflow on the go – make image selects, apply adjustments, and export your final photos to clients and teams or the web.
Start on the road, finish at home: Start post-processing on your way home from the shoot or while out on location – and then pick up where you left off on Capture One Pro desktop with all your edits synced.
Superb image quality no matter where you are: Capture One Pro's renowned image quality and color rendering comes in a more portable package, letting you bring the full power of our RAW converter anywhere you go.
Tethered Shooting: With a USB-C port in future iPads, photographers will be able to shoot tethered directly into Capture One. Working on location is made even easier with a larger screen to view images in the moment or to pass around quickly while shooting in studio.
Layers and Mask: Use an iPad pencil or simply swipe with your finger to draw Masks and create Layers, just like in Capture One Pro on desktop. You'll be able to create more complex, precise masks in addition to linear and circular gradients and luminosity masking.
Improved cloud capabilities: In our first release of Capture One for iPad, file-transferring can only be done from the iPad to Capture One Pro on desktop. Our plan is to let you transfer files both ways so you can start and pick up your work from either device. On top of that, we want to evolve into a full synchronization service, letting you access your images on any device and always updating edits made from any platform in real-time.