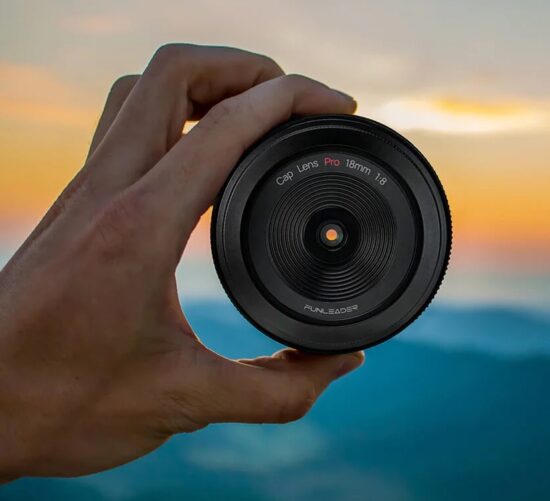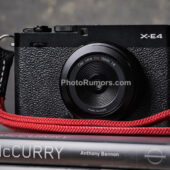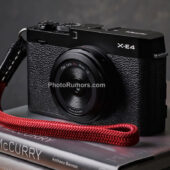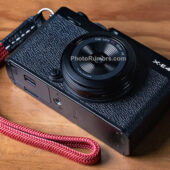 The previously reported Funleader 18mm f/8.0 cap lens is now officially announced for Sony E-mount and Fujifilm X-mount. The lens has a focus dial with a focusing distance range from 0.3m to infinity.
For a limited time you can get 10% off on all Funleader products (including the Contax G45 converted lens for M-mount and the Leica M3 925 sterling silver pin) with coupon code 10WBK.
Additional information on the lens can be found here:
Funleader CAPLENS 18mm f/8.0 0.3m-∞ Pro is designed for Sony E-mount and Fujifilm X-mount. With the focus dial, you can shoot street photography by adjusting focus distance between 0.3m, 0.5m, 0.7m, 1m, 2m and infinity. With a rear lens cover, your Caplens is safe to carry or store. Besides, we redesign and resize the name sticker on the lens front, making it harmonious with its appearance and on the camera.
Its ultrathin body will not scare people when you capture the moment and ultralight weight won't ruin your passion for photography. All you need to do is follow your intuition, pick up your camera and record precious moments!
Features:
Focus Distance: Featuring the focus dial to control focusing distance, we shortened the minimum focus distance to 0.3m, which helps to capture smaller details with closer focusing distance.
Full-frame Lens: This full-frame lens offers excellent performance, and is easy to operate and smooth to use.
Slim Shape: It doesn't include any electronic components so that it's only 17mm thick and weighs only 71g. The lens barrel is completely made of aluminum alloy, which makes the lens solid and durable. The one-piece structure highlights its slim shape and excellent quality.
Hyperfocal Distance: The focus range goes from 0.3m to infinity. Therefore, there is no need to focus and you can get images with enough details as well.
Ultra-wide Angle Lens: The 18mm powerful ultra-wide angle lens gets everything in the picture with enough details and high contrast. When shooting street photography, humanities, landscapes or architectures, Funleader CAPLENS 18mm f/8.0 0.3m-∞ Pro will enable you to capture it all, not missing important parts of the scene.
Specifications:
Focal Length: 18mm
Frame: Full-frame
Mount: E/FX mount
Aperture: F8.0
Field of View: 100°
Minimum Focus Distance: 0.3 m (0.98 ft)
Lens Construction: 6 elements in 5 groups
Coating: Multi-coated
Body Material: Aluminium
Finishing: Chrome Plating
Weight: 71 g (2.5 oz.)
Size: 58 × 17 mm (2.28 x 0.67 in.)