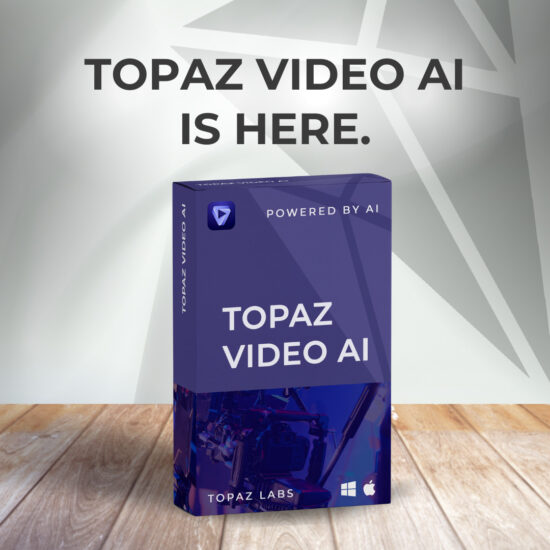 Topaz Labs released Video AI version 3.1. Here are some of the changes from the previous version 3.0.12: faster processing for all models New AI model for Motion Deblur (Themis) Faster preview playback Chronos, Chronos Fast, and Full Frame Stabilization uses TensorRT models on NVIDIA machines Noise and Grain settings are same as v2.6 All filters and environment variables have been renamed.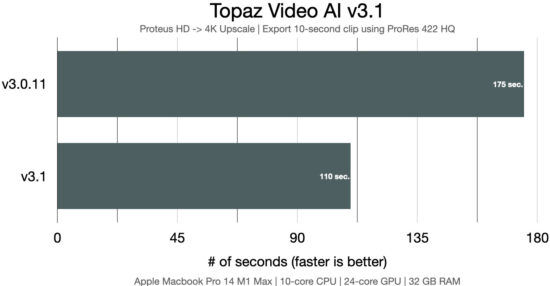 Topaz Video AI is currently $50 off until the end of the month: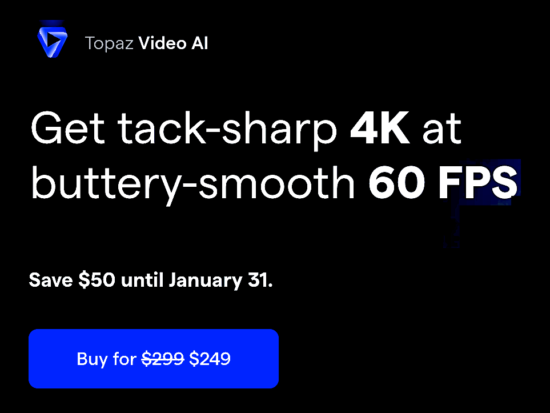 The Topaz Image Quality Bundle is also currently on sale: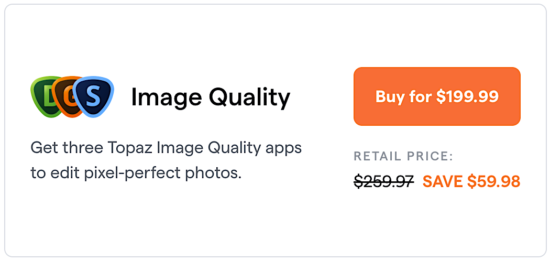 With the new Themis AI you can get sharper videos and reduce motion blur caused by panning, rotation, or zoom:
The new Themis AI model also pairs well with the Stabilization model to reduce camera shake and jerkiness:
Additional Topaz Video AI information:
Upscale and enhance any footage up to 8K output – Bring your old footage up to modern standards by upscaling with no artifacts. Enhance and fine-tune details in every frame with a highly-trained selection of AI models.
Reduce motion blur for sharper edges and details – Recover from motion blur caused by panning, rotation, or zoom with the all-new Themis AI model.
Denoise high-ISO clips for crystal-clear output – Remove noise and grain while recovering real detail in your videos. Minimize flickering and other temporal artifacts caused by other frame-by-frame denoising methods.
Flawlessly stabilize shaky footage – Wobbly handheld recordings can be easily corrected without the extreme warping and cropping delivered by traditional methods.
Simulate slow-motion video with silky-smooth results – Create stunning slow-motion from any footage. Topaz Video AI generates new frames without stuttering or motion artifacts.
Deinterlace any video for the digital world – Use deep learning to convert interlaced videos to progressive format while preserving image definition.
Convert frame rate with perfect quality – Generate new frames that seamlessly blend with frames captured in-camera, enhancing your video with smoother and more natural results.