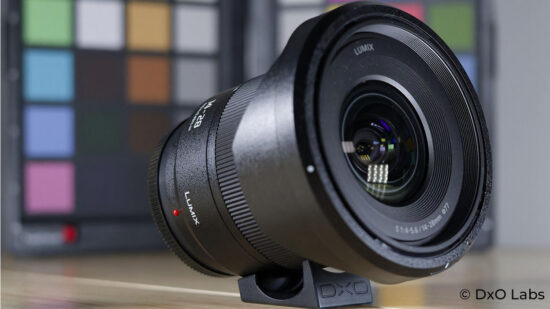 DxO released 1,454 new Optics Modules with corrections for the Nikon Z8, Sony ZV-E1, DJI's latest drones, and several popular lenses.
The performance of supported lenses/cameras can be boosted by processing RAW files with DxO software:
Additional information:
DxO Labs, the company that pioneered automatic optical corrections, is pleased to announce the latest camera and lens profiles.
The remarkable Nikon Z8, Sony ZV-E1, DJI!s latest drones, and a host of popular lenses are part of this month!s DxO update, providing unparalleled corrections for the 1,454 new Optics Modules
Latest DxO Optics Modules
The latest DxO Optics Modules update — available now — includes the following cameras and lenses, each opti- mized for specific camera-lens combinations:
Cameras
 Nikon Z8
 Sony ZV-E1
 DJI Mini 3
 DJI Mavic 3E
Lenses
Canon RF 100-300mm F2.8L IS USM
OM System 90mm f/3.5 Macro IS PRO
OM System 90mm f/3.5 Macro IS PRO with TC x1.4
OM System 90mm f/3.5 Macro IS PRO with TC x2.0
Nikkor Z 800mm f/6.3 VR S
Nikkor Z 800mm f/6.3 VR S with Z TC 1.4x
Nikkor Z 800mm f/6.3 VR S with Z TC 2x
Panasonic Lumix S 14-28mm f/4-5.6 Macro
Samyang AF 24mm f/1.8 FE (Sony FE mount)
Samyang AF 45mm f/1.8 FE (Sony FE mount)
Samyang 135mm f/2 ED UMC (Sony FE mount)
Tamron 11-20mm f/2.8 Di III-A RXD (B060) (Fujifilm X mount)
DxO's Optics Modules are designed in their purpose-built laboratories, based on rigorous lab assessments.
Enabling photographers to get the best possible results from their cameras and lenses. 1,381 new modules are avail- able for immediate download across DxO's full range of software (DxO PhotoLab, DxO PureRAW, DxO View- Point, DxO FilmPack, and Nik Collection).
Paris (France): DxO Labs, the market leader in automatic camera and lens correction software for the past two decades, has, almost 84,000 lens and camera combinations supported by DxO Labs software. DxO's automatic ad- justments increase image quality and improve the performance of equipment, regardless of whether it's intended for budget-conscious hobbyists or experienced professionals.
Correcting Lens Softness: A Scientific Approach
Every lens requires some level of software sharpening, but DxO's method is uniquely positioned to offer the best available. Typically, photo editing software uses a generic profile that applies blanket corrections to an image. However, uncorrected lenses tend to display a notable difference in sharpness between the center of the frame and the corners. Applying a generic level of sharpening does not make sense; it's either too sharp in the center, or too soft at the edges.
DxO's Optics Modules enable corrections that are adapted to each lens. Thanks to precise measurements made in the lab, DxO software automatically applies softness correction according to the lens's idiosyncrasies, across dif- ferent parts of the frame, thanks to its corresponding Optics Module. This creates a sharper overall image without the risk of over-sharpening.
Advanced Distortion Control Provides A Larger Image Area
DxO's comprehensive testing profiles the curvature across an image so that the resulting Optics Module can enable the automatic correction of any observed distortion.
Eradicate Chromatic Aberrations
The longitudinal and lateral chromatic aberrations often produced by lenses can vary according to focal length and distance. DxO's profiling takes this into account and so facilitates precise corrections. Unwanted fringing is re- moved without degrading the color or detail of a photograph.
Smart Vignetting Correction
DxO's comprehensive analyses allow accurate corrections to the darker edges of the frame that occur as a result of vignetting, and without introducing noise or producing shifts in color.
Scientific Rigor Delivers The Best Possible Results
Because lenses and cameras are tested in combination, each variation in performance due to that combination, no matter how small, is also taken into account. This ensures that photographers get the optical profiles they need — tailor-made to their specific choice of equipment. DxO Labs software is unique in this regard.