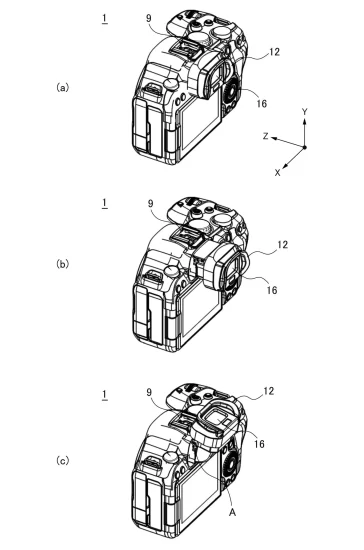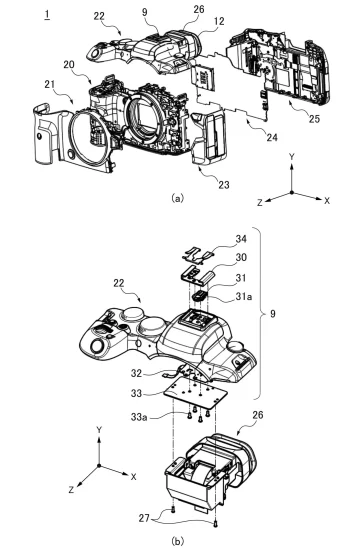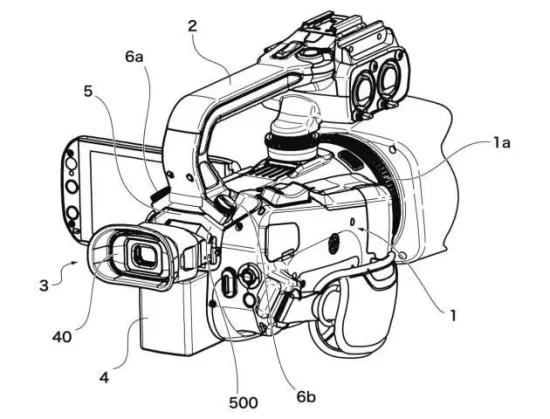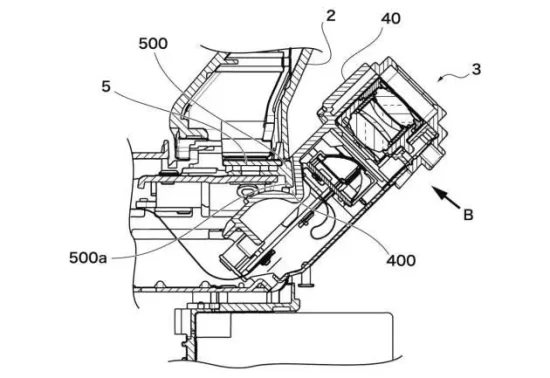 Canon has a patent for a mirrorless camera with a tiltable viewfinder where you adjust the angle of the EVF similar to the Fujifilm GFX 100 camera:
[Public number] P2023104712
[Release date] 2023-07-28
[Title of the invention] Viewfinder unit, imaging device
[Application date] 2022-01-18
[Applicant]
[Identification number] 000001007
[Name] Canon Inc.
An object of the present invention is to suppress an increase in the size of an electronic device while securing a large rotation angle of a finder portion.
Description of the Related Art: Conventionally, a viewfinder unit provided in an electronic device such as an imaging device is known. For example, in an electronic device having a finder unit such as an electronic viewfinder, the finder unit is arranged on the upper part of the rear side of the electronic device main body. The finder section of the finder unit can be slid out with respect to the main body of the electronic device, and the finder section can be tilted and rotated upward from the pulled out state, thereby increasing the degree of freedom in shooting posture. Are known.
However, in Patent Document 1, since the distance between the contact position of the pair of leaf springs with respect to the base plate and the rotating shaft of the holder is long, the contact position moves so as to draw a large arc locus during rotation. . If the finder section rotates excessively, the plate spring section will come off the fixed plate, so there is a restriction on the rotation angle of the finder section. On the other hand, if an attempt is made to design the rotation angle to be large, it is necessary to enlarge the fixing plate, which leads to an increase in the size of the imaging apparatus main body.
SUMMARY OF THE INVENTION: It is an object of the present invention to suppress an increase in the size of an electronic device while ensuring a large rotation angle of a viewfinder.
Via Asobinet