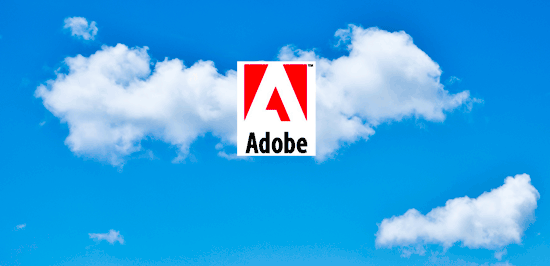 Adobe announced another record revenue of $4.89 billion for their Q3/2023 quarter (see previous Adobe's record revenue reports) – here are financial highlights:
Adobe achieved revenue of $4.89 billion in its third quarter of fiscal year 2023, which represents 10 percent year-over-year growth or 13 percent in constant currency. Diluted earnings per share was $3.05 on a GAAP basis and $4.09 on a non-GAAP basis.
GAAP operating income in the third quarter was $1.70 billion and non-GAAP operating income was $2.26 billion. GAAP net income was $1.40 billion and non-GAAP net income was $1.88 billion.
Cash flows from operations were $1.87 billion.
Remaining Performance Obligations ("RPO") exiting the quarter were $15.72 billion.
Adobe repurchased approximately 2.1 million shares during the quarter.
Adobe will also introduce a new price increase on Creative Cloud plans on November 1, 2023 – see the details on this page.
The latest Adobe CC subscription plan rates can be found here. The different Adobe Creative Cloud options are described here. Additional information on Photoshop and Lightroom is available on this page.
Adobe Creative Cloud subscription can be purchased directly from B&H Photo.
Additional Adobe links:
Previous Adobe price increases can be found here.
Summary of latest Adobe releases by product:
Creative Cloud
The next generation of Creative Cloud starts today with Firefly-powered features now generally available in Photoshop and Illustrator, as well as AI-powered innovation in Premiere Pro and After Effects. To enable broad access to Generative AI workflows, Creative Cloud paid plans now include the new Firefly web application, a playground for exploring AI-assisted creative expression, and Express Premium, the all-in-one creativity app with new generative AI Text to Image and Text Effects features that make it fast, easy and fun to design and share standout social media posts, videos, images, PDFs, flyers, logos and more. Firefly's foundational generative AI models for images, text effects and vectors support text prompts in over 100 languages and enables users around the world to create stunning content that is designed to be safe for commercial use.
Adobe Firefly-powered features are now available in several Creative Cloud apps, including Generative Fill and Generative Expand in Photoshop, Generative Recolor in Illustrator and Text to Image and Text effects in Adobe Express. These native integrations deliver more creative power than ever before to customers, empowering them to experiment, ideate and create in completely new ways.
Generative Fill: Add, remove, or expand content in images right in Adobe Photoshop with simple text prompts powered by Adobe Firefly generative AI
Generative Expand: Easily expand an image in any direction with Generative Expand. Select and drag the Crop tool beyond an image's original borders to the desired size, and then click Generate. The expanded canvas will automatically fill with content that seamlessly blends with the existing image. Or type in a prompt to get a more specific result.
Generative Recolor: Enables you to recolor artwork using simple text prompts to achieve color variations in seconds.
Adobe Express
Express is the AI-first, all-in-one creativity app that makes it fast, easy and fun for any user to design and share standout content. Firefly features in Express, including Text to Image and Text Effects, are now commercially available to creators globally, revolutionizing how people and brands around the world turn ideas into standout content and stunning social media campaigns.
Introducing Generative Credits
Adobe is introducing a new credit-based model for generative AI across Creative Cloud offerings with the goal of enabling adoption of new generative image workflows powered by the Firefly Image model. Starting today, the Firefly web application, Express Premium and Creative Cloud paid plans now include an allocation of "fast" Generative Credits. Generative Credits are tokens that enable customers to turn a text-based prompt into image and vector creations in Photoshop, Illustrator, Express and the Firefly web application.
Adobe GenStudio for Enterprises
Adobe is introducing Adobe GenStudio, a new solution that combines the best of content ideation, creation, production, and activation to revolutionize the Enterprise content supply chain with the powers of generative AI. Adobe GenStudio is a comprehensive, integrated solution for any Enterprise to supercharge and simplify their creation-to-activation process with generative AI capabilities and intelligent automation.
A Customer Centric Approach to AI
As a trusted partner to individuals and businesses of all sizes, Adobe develops and deploys AI capabilities with a customer-centric approach, guided by its AI Ethics principles to ensure content and data transparency. Adobe designed Firefly's generative AI output to be safe for commercial use. Firefly for Enterprise offers businesses the opportunity to obtain an intellectual property (IP) indemnification for content generated by most Firefly-powered workflows.
By default, Firefly includes Content Credentials on every asset created using Firefly to indicate that generative AI was used, bringing more trust and transparency to digital content. Content Credentials are verifiable details that serve as a digital "nutrition label." They can show information including an asset's name, creation date, tools used for creation and any edits made. Powered by free, open-source technology from the Content Authenticity Initiative (CAI), this data remains associated with content wherever it is used, published, or stored, enabling proper attribution, and helping consumers make informed decisions about digital content.
Adobe FAQ on Generative Credits
Generative AI is a type of artificial intelligence that enhances creativity by producing amazing results from simple text prompts. Generative AI features powered by Firefly are now available in our core creative tools, as well in the standalone Firefly web app. We're starting with images, text effects and vectors, with Generative Fill and Generative Expand in Adobe Photoshop, Text to Image in Adobe Firefly, Generative Recolor in Adobe Illustrator, Text Effects in Adobe Express, and so much more. Next, we plan to bring generative AI powered by Firefly to 3D, animation, and video. Each groundbreaking generative AI feature unlocks new creative possibilities, empowering users to play, experiment, dream, and create the extraordinary.
Since generating content with AI models requires significant computational resources, we have updated our plans to include a monthly allocation of "generative credits."
Q. What are generative credits?
Generative credits provide priority processing of generative AI content across features powered by Firefly in the applications you are entitled to. Generative credit counts reset each month.
Q. How are generative credits consumed?
The consumption of generative credits is based on a combination of variables, including the generative AI action you take, and the computational cost of the generative AI feature used.
Examples of actions where you are debited generative credits:
Click "Generate" in Text Effects
Click "Load More" or "Refresh" in Text to Image
Examples of actions where you are not debited generative credits:
Use of generative AI features defined in the rate table as "0" · When you try a prompt in our Gallery (since opening the art is not a new generation). You will only start being debited once you click "Refresh" (which requires a new generation)
Generative Credits Usage Rate:
Generative Fill, Generative Expand, Text to Image, Generative Recolor 1 credit*
Text Effects · Before November 1, 2023: 0 credits · Starting November 1, 2023: 1 credit*
* For standard images of up to 2000 x 2000 pixels. To receive the above-listed consumption rates you must use the latest version of the software. Usage rates may vary. Plans are subject to change. We plan to offer higher resolution images, animation, video, and 3D generative AI features in the future. The number of generative credits consumed for those features may be greater.