UPDATES: link to datasheet and camera compatability. The new product is now also on Leaf's website: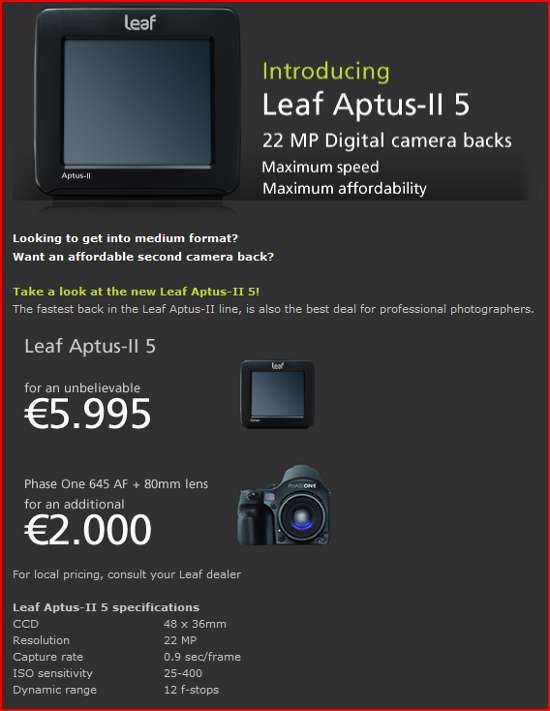 This was reported as a rumor few days ago, now it's official:
"The Aptus II 5 sports a 48x36mm sensor, and offers an ISO range of 25-400. It is available in four mounts, allowing the back to be used with Hasselblad H and V cameras, Contax 645 and Mamiya/Phase One's 645 bodies. The entry-level back retails at £5995 +VAT."