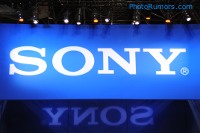 I received some information that Sony will be announcing a new full frame a920 DSLR camera in August. Some of the specs are 32MP, 7 fps and dual Bionz image processing.
The full frame Sony a850 and a900 DSLRs are already discontinued (or soon to be discontinued) and if Sony plans to continue their full frame offering, a new model released this summer makes sense.
Sony is also expected to release the a77 DSLR on July 7, 2011.