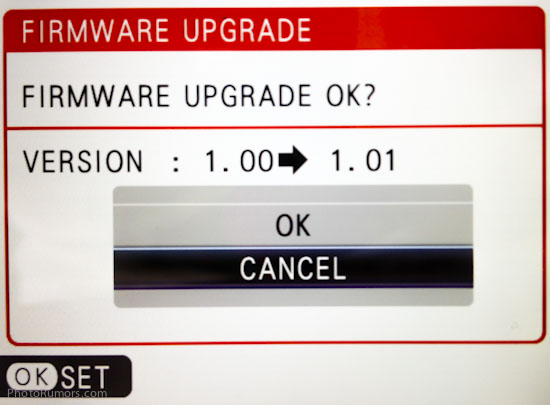 As previously reported, Fujifilm released firmware update v1.01 for the X-Pro1 mirrorless camera and lenses. Here is the list of changes:
Reduction of chattering noise from iris of lenses in shooting mode.
Improvement of phenomenon that parallax compensation does not work under condition of manual focus with OVF bright frame mode.
Improvement of phenomenon that OVF quality as low visibility due to too bright OVF under the condition of power save mode during pressing the shutter button halfway.
Improvement of phenomenon that delete function does not work after viewing continues shooting mode images.
Important: you must also update also the lens firmware for every single X-Pro1 lens that you own. Update the body firmware first, then the lenses. All firmware updates can found here.