DxOMark released their test results for the Canon Powershot G15 and Sony NEX-6 cameras. Here are their conclusions:
Canon G15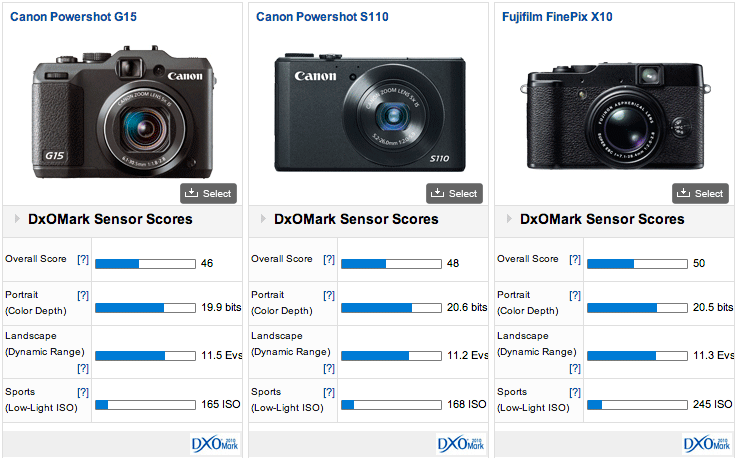 This is a good result overall and when considering the G15's other features such as the flexibility of the new high-speed zoom and reduction in size over pervious iterations it's a extremely well-balanced and attractive package. For consumers the choice remains whether to spend more an equivalent micro four-thirds camera with a number of lenses to match the same kind of flexibility or whether to restrict that versatility somewhat by selecting a more compact model such as the S110. Alternatively, you could consider the G1X or Sony RX100, both offer superior low–light performance with only a small premium to pay in both size and price.
Sony NEX-6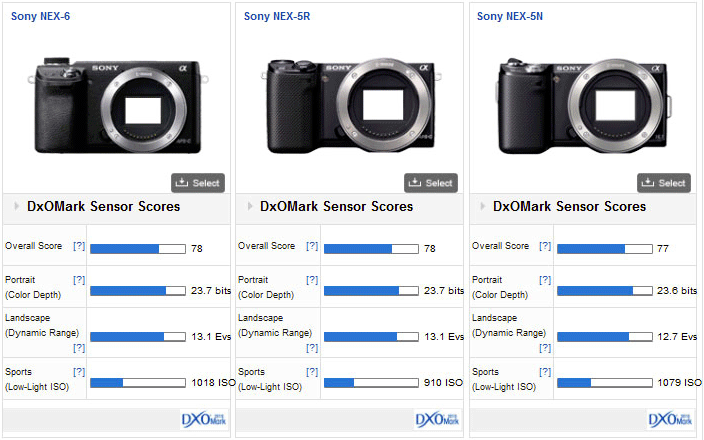 As expected, the Sony NEX-6 produces a strong performance, in its segment, on par with the other Sony models using the same sensor. The choice between the Sony NEX-6 and the NEX-5R will come down to budget and camera features rather than performance – if a built-in flash and electronic viewfinder is important to you, then the NEX-6 is the better choice. If not, then from a performance point of view, there is no perceptible difference between it and its cheaper brother the NEX-5R.