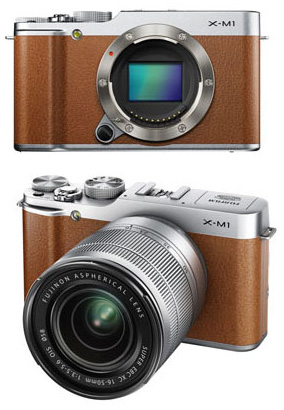 There will be two major announcements next week: Sony on June 27 and Fuji on June 25th.
Some new information on the Fuji X-M1 mirrorless camera surfaced online on digicame-info:
The X-M1 will have X-Trans CMOS sensor.
The X-M1 will come in three different colors: silver, black, brown.
Two new lenses will be announced with the X-M1: XC 16-50mm f/3.5-5.6 OIS zoom (12 elements in 10 groups, 3 ASPH elements, one ED element, circular aperture with 7-blade diaphragm) and XF 27mm f/2.8 pancake (size: 23mm, weight: 78g, ASPH element)
The X-M1 will be sold as body only, in a lens kit (with the XC16-50mm) and in 2-lens kit (XC16-50mm and 27mm pancake lenses).
June 25th announcement, some of the new Fuji products will start shipping on July 27, the rest in September
On June 27 Sony will announce the Sony RX1R (similar to the current RX1 camera, but without the AA filter) and the RX100M2 (similar to the Sony RX100 model, but with a tilting LCD screen).
Stay tuned for a detailed coverage next week.