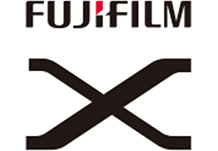 During the last product announcement Fujifilm also promised new firmware updates that will introduce focus peaking for the X-Pro1 and X-E1 cameras. Today the company published additional information on what to expect on July 23 when the firmware updates will be officially released:
FUJIFILM Corporation (President: Shigehiro Nakajima) will release a free dedicated firmware update on the 23rd of July which will drastically improve the performance of the FUJIFILM X-Pro1 and X-E1 premium interchangeable lens cameras and enable users to more conveniently take photographs.

In addition to the contents of the firmware update announced on the 25th of June, focus precision for subjects in various shooting conditions has also been improved.

New Firmware release dates: 23rd July 2013

Main contents of the firmware update:

1. Improved AF speed on most existing XF lenses.
Thanks to an updated algorithm, faster AF speed is achieved with the following XF lenses:
XF14mmF2.8 R
XF18mmF2 R
XF35mmF1.4 R
XF60mmF2.4 R Macro
XF18-55mmF2.8–4 R LM OIS

2. Addition of the "Focus Peak Highlight" function for manual focusing.
The "Focus Peak Highlight" function, which features on the FUJIFILM X100S and X20 cameras, has been added via this firmware update. It assists accurate and sensitive manual focusing by enhancing the outline of your subject in high contrast.

3. Improvement of the method to change magnification during manual focus.
Just press the dial to activate image magnification during manual focus and then rotate the dial right or left and the camera will alternate between 3x and 10x, whichever direction you turn.

4. Improvement of focus precision in various scenes [additional item]
The focus detection algorithm has been improved to provide more accurate focus precision for low contrast subjects and scenes containing horizontal stripes.

5. XF18-55mmF2.8-4 R LM OIS lens:
Optical Image Stabilization (OIS) is improved when shooting a movie.
The OIS is improved to reduce image blurring when walking to shoot a movie.
* To enjoy this improvement, firmware upgrade of X-Pro1 is required to version 3.00 or newer and X-E1 version to 2.00 or newer

Firmware version

FUJIFILM X-Pro1 : Version 3.00
FUJIFILM X-E1: Ver. 2.00
Please go to the below website for details on other changes. It is also necessary to update the firmware of XF lenses at the same time in order to enable firmware update to the fullest.