Last week I reported that Olympus will announce also a new M.ZUIKO DIGITAL ED 40-150mm f/2.8 PRO lens. The new lens was briefly mentioned in the E-M1 press release:
"The M.ZUIKO Digital ED 40-150mm F2.8 PRO (80–300mm, 35mm equivalent) also joins the new M.ZUIKO PRO lens category. This lens is currently under development, with a planned release in the latter half of 2014. It will be a telephoto zoom lens with a bright constant f2.8 aperture and will feature a dustproof and splashproof construction rugged enough for professional use."
Update: here is another picture of the M.ZUIKO DIGITAL ED 40-150mm f/2.8 PRO lens from Olympus Nordic: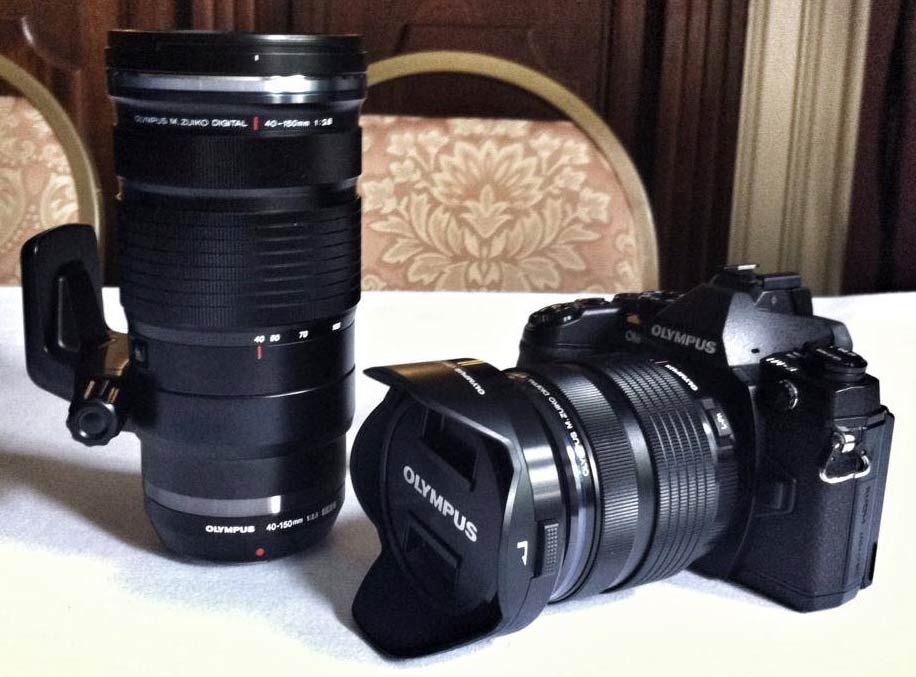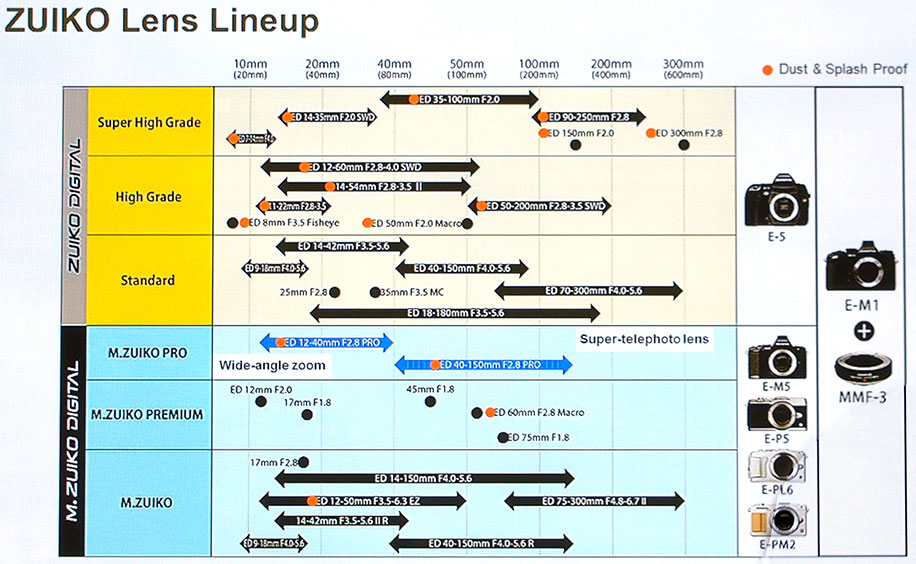 Olympus also published a new ZUIKO lens roadmap that revealed two new MFT PRO lenses:
M.ZUIKO PRO wide-angle zoom lens
M.ZUIKO PRO 150-350mm or similar super-telephoto lens
The Japanese website DC.Watch reported that Olympus has merged their Micro Four Thirds and Four Thirds lines and in the future will focus only on Micro Four Thirds products. The E-5 camera (marked as discontinued) and current Four Thirds lenses will still be sold in retailers (Google translation):
"With the launch of E-M1, Olympus to integrate the system of Micro Four Thirds and Four Thirds the company has had so far. Future, development of new interchangeable lens type digital camera focus on Micro Four Thirds compatible products. New products of Four Thirds, I have "no plans body, with lens" and (the company). It should be noted that I will continue the time being sold ZUIKO DIGITAL lens and the current E-5 of (Four Thirds lens support)."
Apparently parallel to the E-M1, Olympus also developed a Four Thirds E-7 camera, but it was later determined that the E-M1 delivered superior results (AF) and that's why they decided to merge the systems:
"Olympus, that had been promoted in parallel the development of mirror-less camera and single-lens reflex camera as the next flagship camera. Four Thirds machine was also mock-up to "E-7" and (tentative name), but it was determined mirrorless camera's superior results consideration that this time, "I realize the new AF system nestling in full the performance of the Four Thirds lens" (company) could also become one of the factors that integrate both systems."
Via Olympus Japan, DC.watch