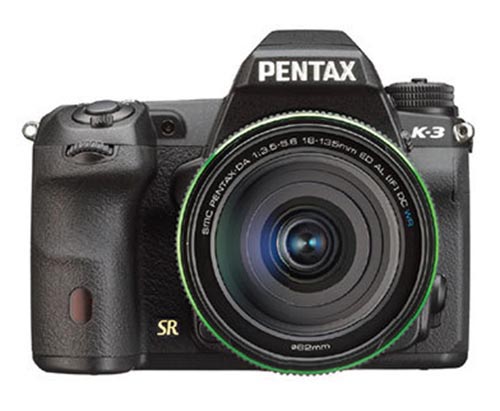 Digicame-info just published the first image of the upcoming Pentax K-3 DSLR camera. From the picture it appears that the K-3 will be an APS-C based camera (see rumored specifications). A dpreview member also mentioned few other new features in the K-3:
New flash system
The AF sensors are *all* cross sensors
Tracking AF ! !
Some new in-camera functions not further specified
The body is similar to the K5,  but something about Ricoh doing something different with the display.