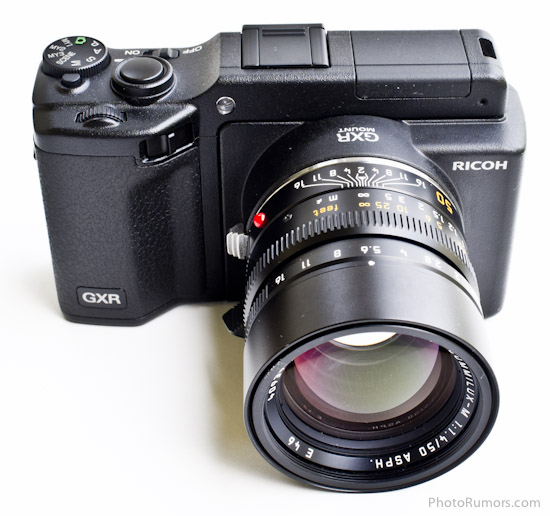 AP reports that the Ricoh GXR camera system is already discontinued in the UK and is no longer in production (check current availability on Amazon UK):
"In an interview with AP at CES, Ricoh Imaging UK managing director Jonathan Martin said GXR sales have been discontinued in the UK and, as far as he knows, production has stopped altogether."
The article mentioned  that the last remaining GXR stock is still available in Germany (check Amazon Germany): Back in April 2013 I reported that several GXR products were already listed as discontinued in the US and today they are even no longer listed at B&H. There were rumors at one point for a new GXR camera, but I guess they never materialized.