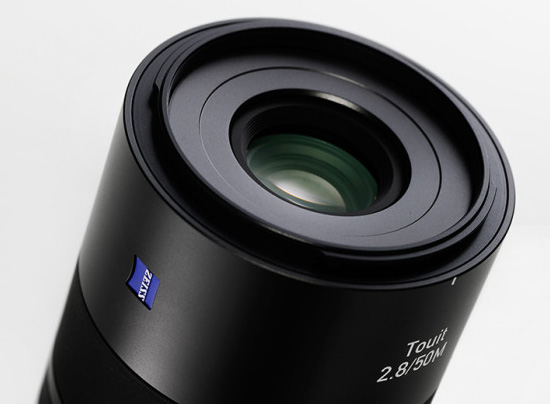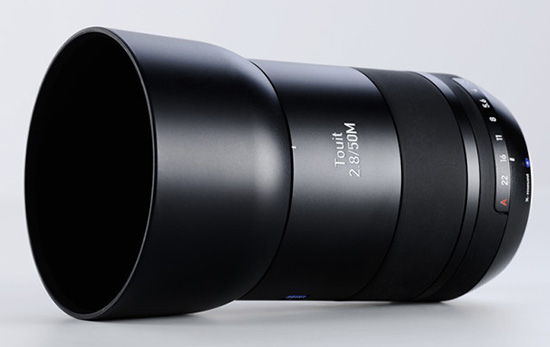 Today Zeiss announced their Touit 2.8/50M macro lens for mirrorless cameras (Sony and Fuji). This lens was initially announced at Photokina back in 2012. As I previously reported, the price of the lens is $999 and B&H is currently taking pre0orders for the Sony and Fuji versions.
Product video
Technical specifications
Focal length
50 mm
Effective focal length if used on APS-C camera
75 mm
Aperture range
f/2.8 – f/22
Lens elements / Groups
14/11
Focusing range
0.15 m (6.02″) – infinity
Free working distance
0.05 m (1.97″) – infinity
Angular field**
(diag. / horiz. / vert.)
31° / 26° / 18°
Diameter of image field
28.2 mm (1.11″)
Flange focal distance
E-Mount:
18.0 mm (0.71″)
X-Mount:
17.7 mm (0.70″)
Coverage at close range (MOD)**
23.5 x 15.6 mm (0.93 x 0.61″)
Image ratio at MOD
1:1
Filter thread
M52 x 0.75
Rotation angle of focusing ring (inf – MOD)
720°
Diameter max.
(with lens shade)
E, X: 75 mm (2.95″)
Diameter of focusing ring
E, X: 65 mm (2.56″)
Length (without lens caps)
E, X: 91 mm (3.58″)
Length (with lens caps)
E: 104 mm (4.09″)
X: 108 mm (4.25″)
Weight (without lens caps)
E, X: 290 g (0.64 lbs)
Camera mounts
E-mount, X-mount
Lens design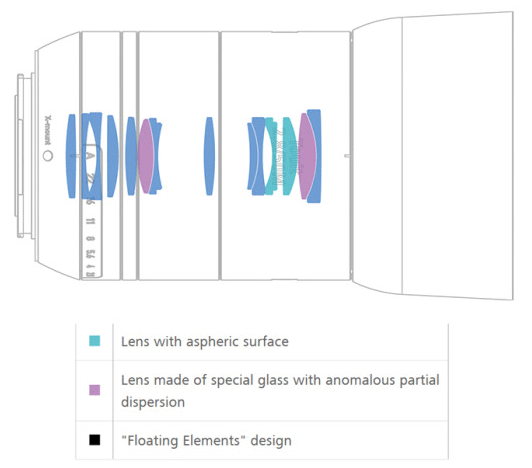 Sample images
You can find few more Touit 2.8/50M sample images on
flickr
.
Press release
A new all-around lens broadens the Touit family Downloads and Links
The macro lens ZEISS Touit 2.8/50M for compact system cameras also shows its strengths in portraiture
OBERKOCHEN/Germany, 30.01.2014. More and more photographers are taking advantage of the growing possibilities afforded by compact system cameras with APS-C sensors. With the Touit 2.8/12 and Touit 1.8/32, ZEISS already offers two lenses with E- and X-mount that suffice in meeting the demands of ambitious photographers. Now, the new ZEISS Touit 2.8/50M expands the Touit family to include longer focal lengths as well as close-up coverage.
The Touit 2.8/50M offers a magnification power of 1:1. As a result, the photographed object appears on the camera sensor in its original size. Details that cannot be seen with the naked eye become impressively visible at short shooting distances. This new Touit is therefore following in very large footsteps: ZEISS macro lenses with a magnification power of 1:2, such as the Makro-Planar T* 2/100 and Makro-Planar T* 2/50, have already established themselves as top macro lenses among SLR lenses.
Thanks to its moderate telephoto focal length, the Touit 2.8/50M is also perfect as a portrait lens. When allowing for a crop factor of 1.5, the angular field corresponds to a full-frame-equivalent focal length of 75 mm. Here, too, the lens's enormous versatility pays off. The lens covers distances from infinity to a magnification power of 1:1. The Touit 2.8/50M is a versatile lens that harmonizes very well with the flexible application of compact APS-C system cameras. Its imaging power makes it an ideal choice for close-ups and portraits.
The Touit 2.8/50M also employs the floating elements design from ZEISS. This enables the lens to achieve a consistently high imaging performance, including up to the minimum object distance (MOD). The exceptional image quality remains consistent, independent of the focus setting. Two aspheres – lens elements number three and four – deliver an important contribution to the high image quality. Two additional lens elements with low dispersion – lens elements number two and nine – help ensure that the lateral and longitudinal chromatic aberrations are kept to a minimum.
A round iris with a total of nine blades gives areas of the motif outside the focus a soft and very natural-looking character. Focused objects before a blurry background are clearly accentuated, creating a harmonious and balanced bokeh. Excellent sharpness along all f-stops rounds off the performance spectrum of the Touit 2.8/50M.
"The new Touit 2.8/50M is for photographers who already use our other two Touit lenses; it's the ideal complement to their portfolio. Owners of APS-C system cameras with Sony E- or Fujifilm X-mounts who are looking for a new high-end lens will also want to use the Touit 2.8/50M. Whether a photographer has an eye for the smallest details or likes sharp portraits and pleasing bokeh, our new all-around Touit will definitely be at the top of their wish list," says Dr. Michael Pollmann, Product and Program Manager from ZEISS Camera Lenses.
The Touit 2.8/50M with E and X mount will be available worldwide in March 2014. The recommended sales price will be about EUR 755 (excl. VAT.)* or US$ 999 (excl. VAT)*.
Additional images
Zeiss Touit 2.8/50M macro lens Sony mount: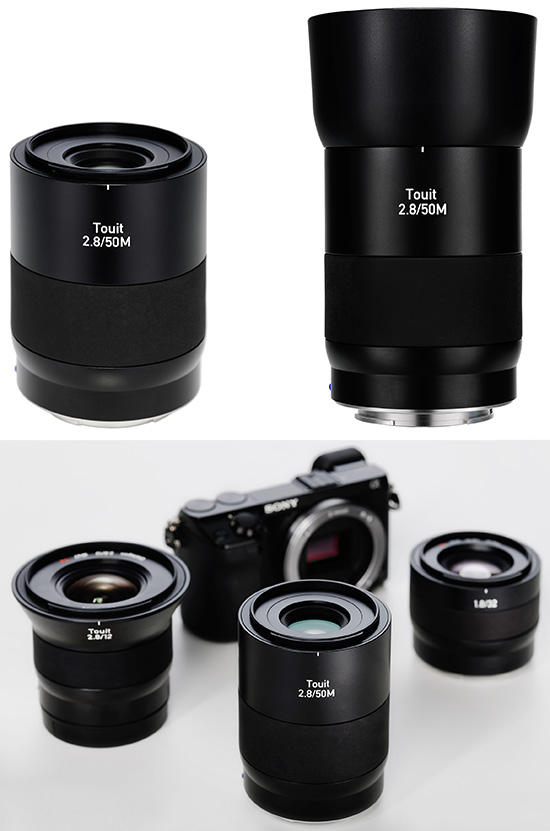 Zeiss Touit 2.8/50M macro lens Fuji mount: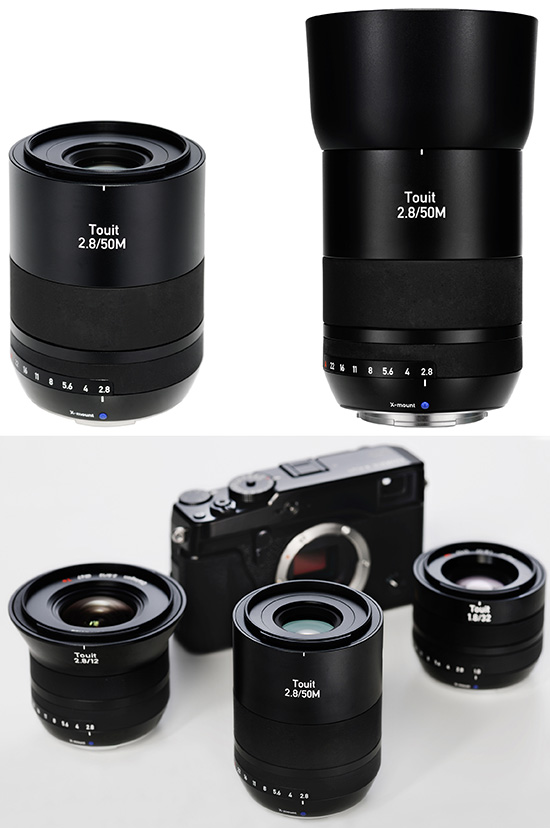 Read more on the Zeiss blog.
The Zeiss Touit instant lens rebates are expiring tomorrow: