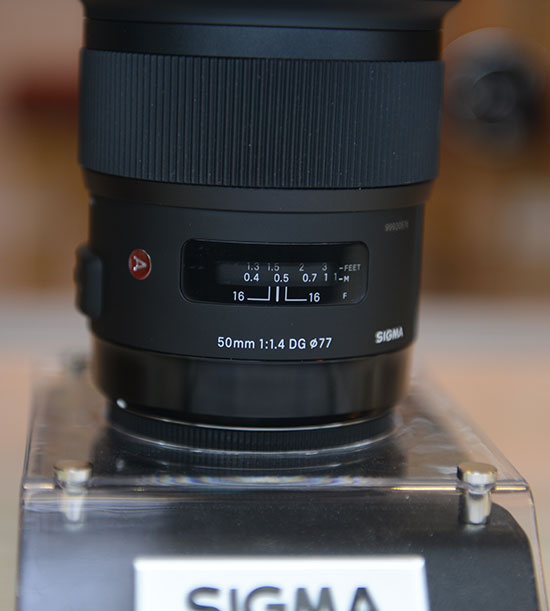 Over the past few weeks we saw all kinds of speculations on the price of the new Sigma 50mm f/1.4 DG HSM Art lens. I received some reliable information that the Australian retail recommended price of the lens will be 1,099 AUD (around 1,030 USD). This low price is still hard to believe, given the positive test result/review and performance of the Sigma 35mm f/1.4 Art lens.
SLRgear has now also tested the Zeiss Otus lens and posted their findings here:
"All competing lenses from Canon and Nikon fell short when compared to the resolving power of the 50mm Art. Compared to the mighty Zeiss 55mm ƒ/1.4 Otus, the Sigma holds its own, displaying nearly identical results!"
Shipping for the Sigma 50mm f/1.4 DG HSM Art lens is expected to start in June.