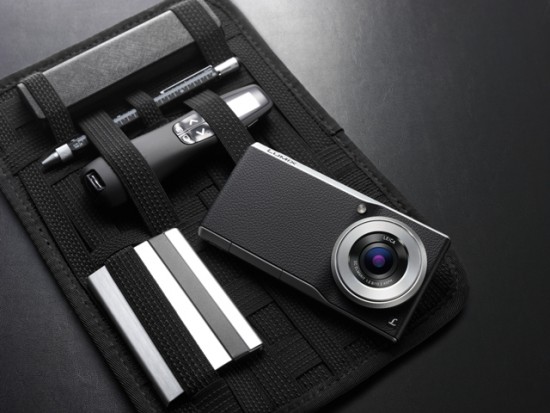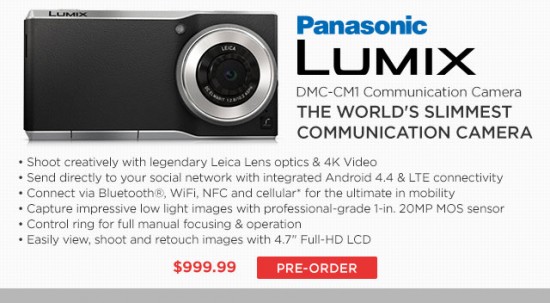 The Panasonic Lumix DMC-CM1 16GB camera-smartphone (or as they call it connected camera) is coming to the US in black and silver finish (unlocked version) and is now available for pre-order at B&H and Adorama. Here are the technical specs:
1″ 20.1MP sensor
28mm f/2.8 Leica DC Elmarit lens
15 frames per second 4K video
Bluetooth, WiFi, NFC and cellular connectivity
Android platform camera
4.7″ HD touch-screen interface (1920 x 1080 TFT LCD display)
GSM / 4G LTE Capable
RAW Image Capture & 4K Video Recording
Control ring for full manual operation
2.3 GHz Quad-Core Snapdragon 801 chipset
16GB storage capacity + 2GB of RAM
Android KitKat 4.4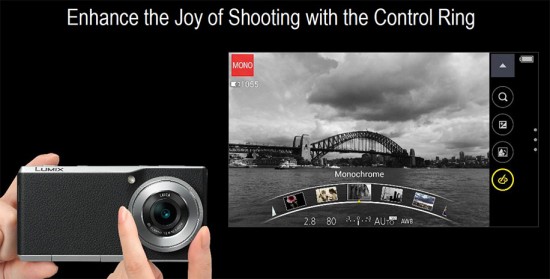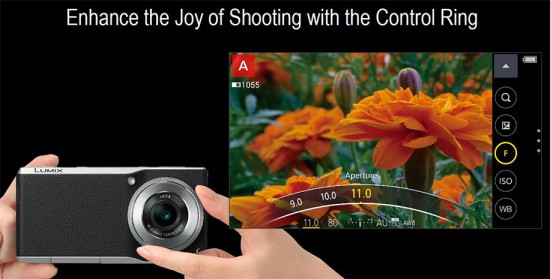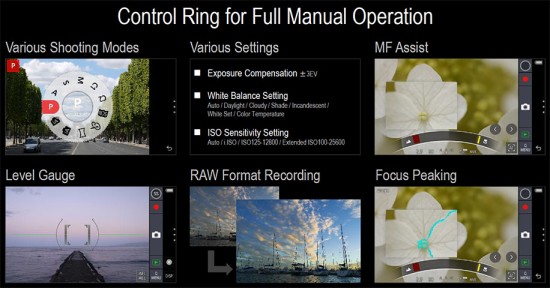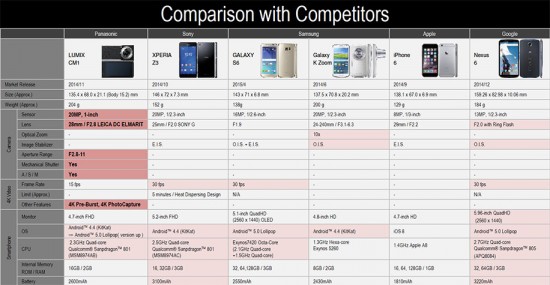 Additional Panasonic CM1 information:
Leica DC Elmarit 1:2,8 lens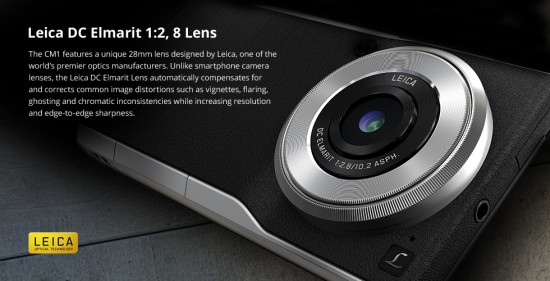 The CM1 features a unique 28mm lens designed by Leica, one of the world's premier optics manufacturers. Unlike smartphone camera lenses, the Leica DC Elmarit Lens automatically compensates for and corrects common image distortions such as vignettes, flaring, ghosting and chromatic inconsistencies while increasing resolution and edge-to-edge sharpness.
Full Manual Control
The CM1 is designed to help you explore and unlock your creative potential. The lens-mounted manual control ring gives you quick access to key functions such as shutter speed, aperture and ISO. Further fine tune your images with the 3D level gauge, histogram, auto focus, manual focus assist and focus peaking.
Large, 1-inch Camera Sensor
The 1-inch 20-megapixel high-sensitivity MOS sensor is larger than what's found on a smartphone, and rivals that of professional-grade compact cameras. The larger sensor delivers outstanding low-light performance with minimum noise levels—even at high ISO—giving you crisp, dynamic images rich in intricate detail and accurately-rendered soft focus.
RAW format: just like a negative
The CM1 captures pictures in both JPEG and RAW formats. RAW takes image data directly from the camera sensor, offering you a greater flexibility in terms of editing and post-production.
With 4K Pre-Burst, the CM1 captures 1.5 seconds of 4K footage with a single press of the shutter button, taking a total of 45 images. Scroll through them and select the one that best captures the moment.
4K PhotoCapture
Never miss a shot with 4K PhotoCapture. Shoot action scenes using 4K video and then choose the photo that best captures the scene. The CM1 lets you review footage, frame by frame, and then extract it as an 11.7" x 16.5" inch photo. Pictures are crisp, with minimal blur—even in low light conditions.
4K video
The CM1 not only records in 1080p Full HD video, but stunning 4K as well, for an even more intense viewing experience. The 3840 x 2160 (8.3 pixel) native resolution is four times greater than Full HD, delivering unprecedented image clarity with dazzling detail.
Venus Engine
The Venus Engine features advanced image processing to achieve picture quality far beyond the standard found in most smartphones. Combined with a finely-tuned, high-performance sensor, the Venus Engine uses a combination of noise reduction systems such as Multi Process NR, Random Filter and Aperture Filter to capture color and detail in a natural yet precise manner.
Android 4.4 KitKat*
Access your favorite Android™ apps via Google Play™. With Internet access, you can store your photos online or share them on your favorite social media anytime and from anywhere.
* Android 5.0 will be available in May 2015.
Share Your Images
Now you can quickly and easily upload your images to social networks or back them up to the cloud. With the "swipe and share" function, you can directly upload your pictures by simply dragging them over icons on your screen.
Photo Search App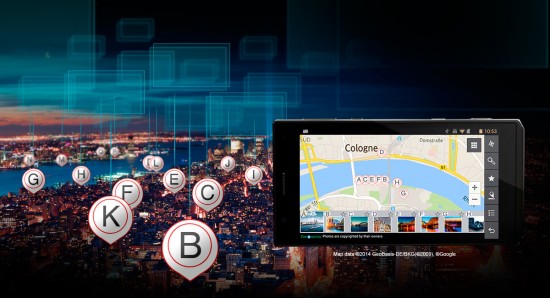 The Photo Search app uses Google Maps and Panoramio data to alert you to nearby photo-op points of interest.