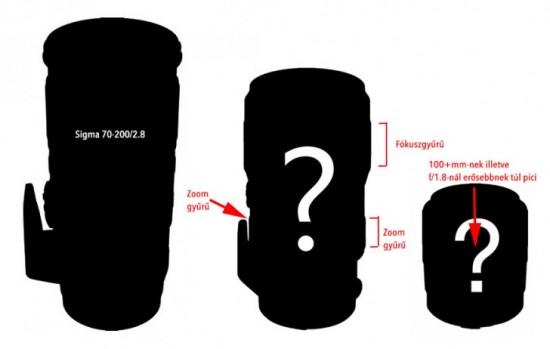 Few updates on the Sigma lens teaser I reported few days ago – there were two different teasers and I believe both are now removed from Facebook. The first one is most likely for a new zoom, while the second (smaller) lens will probably be mirrorless:
From fotosarok.hu:
Sigma Hungary told us that TWO lenses will come on 23rd Feb. One is the one on the phantom picture, which is not a 24-70, not a 70-200, not 85-135, and not 50-135 or 50-150. The SECOND lens is something around 85mm but obviously they cannot tell exact information.
CanonRumors got a similar information, probably from the same source on Hungary:
The bigger one is indeed a zoom lens, but not a 24-70, not 70-200 and not a 85-135 or a 50-135/50-150 The second in the image above is a smaller prime lens. Sadly, it looks too small to be the 85mm f/1.4 Art series lens. It could be a lens for a mirrorless system(s).