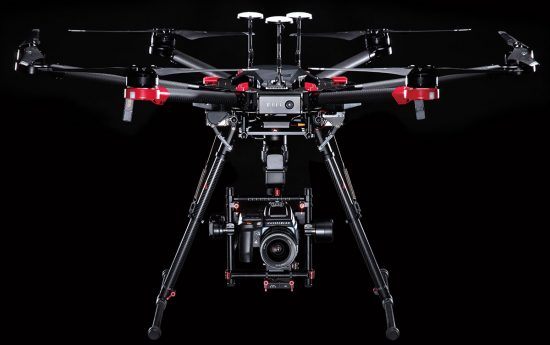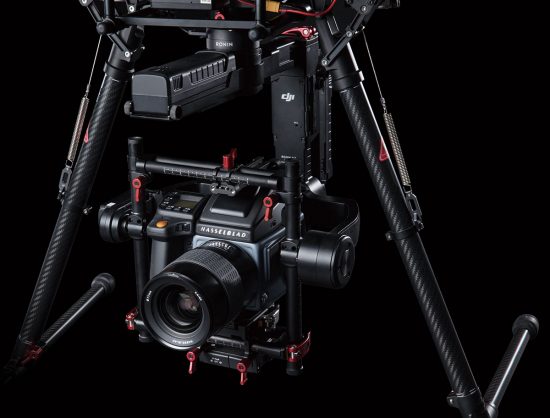 Even though the pictures I posted here on the blog a few months ago could have been fake, the report was not far from the truth: DJI and Hasselblad announced the world's first 100MP "integrated aerial photography platform" that consists of DJI M600 Pro drone ($4,999), Ronin-MX gimbal ($4,594) and the Hasselblad H6D-100c camera ($32,995).
Back in 2014 and 2015 I reported that Hasselblad was in financial trouble and a potential acquisition was a possibility. Then in November 2015 Hasselblad and DJI formed a "strategic partnership". Neither company ever confirmed or denied the rumors that DJI acquired Hasselblad.
Additional information on the new Hasselblad and DJI combo: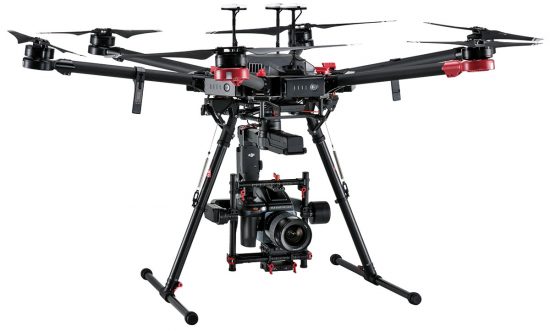 Drone users can continuously control camera operations in flight using the DJI GO app.
The flight platform for the combination is the DJI M600 Pro drone, a six-rotor flight platform equipped with Lightbridge 2 transmission system, a dustproof propulsion system and six Intelligent Flight Batteries.
The M600 Pro can be guided by the D-RTK GNSS navigation system, which can withstand strong magnetic interference to provide highly precise centimeter-level 3D positioning.
The Hasselblad H6D-100c camera mounts on the drone through the Ronin-MX three-axis stabilized gimbal, which uses powerful motors and inertial measurement units to resist high G-forces, maintain stability and hold the horizon.
The entire set will be released in the third quarter of 2017 at a price to be announced later.
Full press release available at DJI.