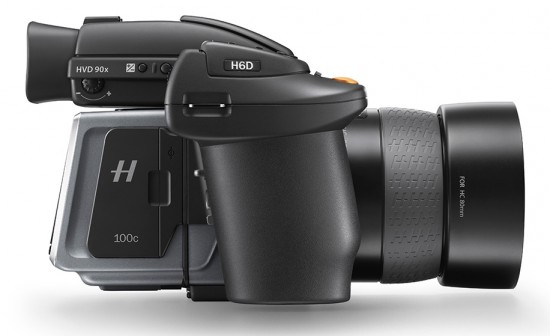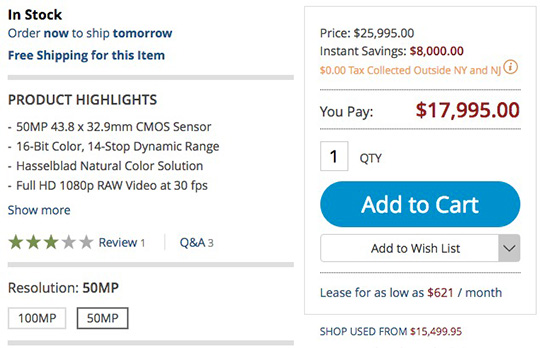 Hasselblad has reduced the price of their top of the line 50MP H6D-50c medium format camera from $25,995/£22,680 to $17,995/£15,900 – this is a $8,000/£6,780 discount:
H6D-50c Special Promotion
The H6D-50c is the latest generation of our integrated digital cameras and has been painstakingly redesigned from the ground up to incorporate the very latest technologies. The tried and tested 50MP sensor has been further developed with an increased ISO range and performance in data throughput. With close to 14 stops of dynamic range, subtle details are rendered beautifully in crisp, breathtaking detail. As a special promotion the price for the H6D-50c has been reduced to £13,250 + VAT.
Via Dpreview