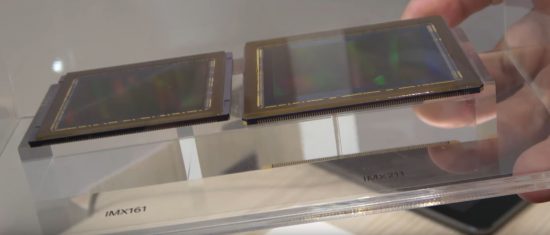 A quick update to an old news (see this and this post for more info) – Sony provided additional information on their new 100MP and 150MP medium format back-illuminated sensors with 4K and 8K video capabilities that will be released in 2018: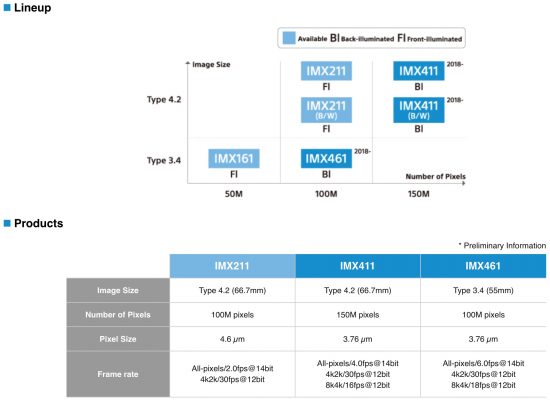 Super high resolution (100-150 Million pixels) image sensor using microfabrication technologies
High Dynamic Range function (HDR)
Rich graduation expression (High resolution AD converter – Max.16bit)
Some speculations from SonyAddict and FujiAddict:
The IMX461 will likely be found in a future Fujifilm GFX camera, while the IMX411 will likely be seen in a Hasselblad sometime soon. Both sensors are able to shoot 4k 30p at 12bit, but the more interesting specs are the 8k 18fps at 12-bit and 8k 16fps at 12-bit features.

Sony has built a lot of high-speed sensors for cameras lately and it looks like their medium format sensors are getting some form of high-speed shooting mode at 8k. 18fps and 16fps are too slow to be useful to videographers, but they could be very useful to photographers. Maybe Sony will even incorporate the IMX411 into their own medium format camera in the distant future.

It's highly likely we will see a new Fujifilm GFX camera in 2019 or 2020 since this sensor is going to be released in 2018. The future Fujifilm GFX 100S will certainly be a desirable camera with a nice lens selection by the time we see it release. Maybe we will ever see the rumored range finder variant (GFX R) or fixed lens camera by then too. If you think GFX files look great today wait until the next GFX is released.