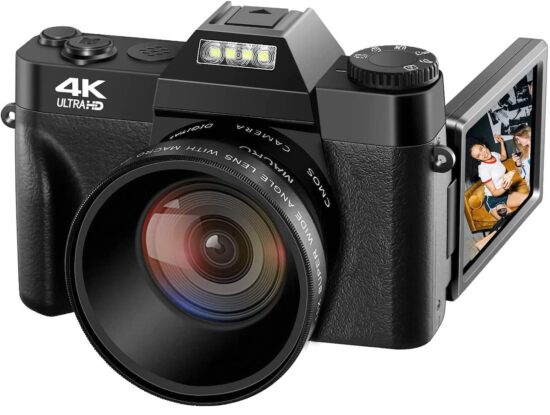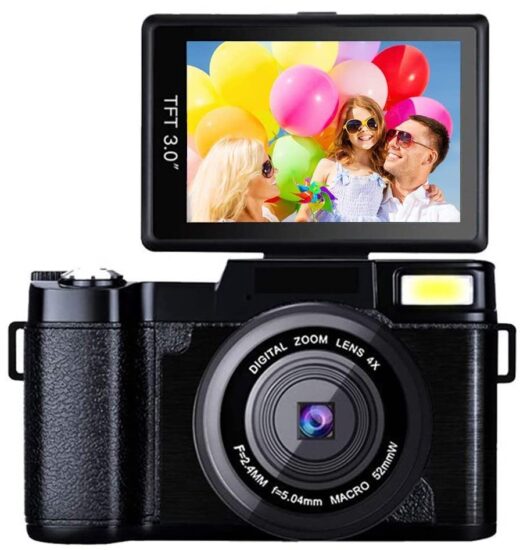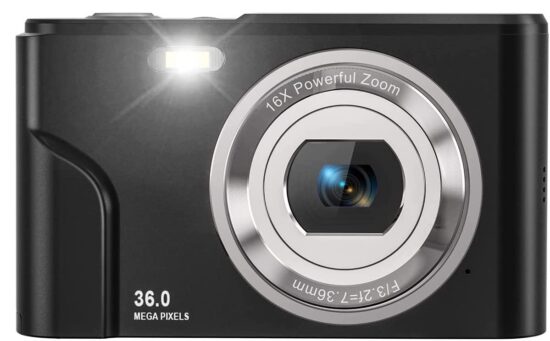 A reader (thanks John Socha) shared his experience with those cheap no-name Chinese 48MP cameras I posted about a while back:
A recent announcement of a 48 megapixel camera for around $100 caught my eye as a connoisseur of offbeat photo equipment.
It turns out the announced camera was actually part of a subgroup of cameras manufactured in China outside the traditional camera industry.
These cameras fall somewhere between the category of a so-called toy cameras and the artistic LOMO variety. I call them simply COACH cameras. That's because all these cameras rely on a standard camera on a chip or COACH.
This same circuit board can be dropped into a variety of plastic camera bodies using everything from AAA batteries to rechargeable cells. While lens quality does differ slightly, they are universally fixed focus non-zooming optics. The CMOS sensor is usually 5 megapixels despite any advertised claims.
As was the case with the earlier 120 roll film Diana cameras, these cameras are designed for the promotional quality market. Purchased cheaply in quantities, they are used as timeshare giveaways, carnival prizes and sales to unsophisticated buyers.
Advertised resolution ranges anywhere from 16 to now 48 megapixels and is simply interpolated from the much smaller sensor size. That number goes up continuously to match the current trends. Similarly the so-called power zoom is simply digital cropping.
I have seen the same basic COACH dropped into children's cameras with sealed batteries and pink and blue bodies for as little as $28. The same basic configuration is found in a much larger DSLR style bodies with no real through the lens optics or EVF. With suggested outrageous retail prices well over $1,000, these sell online with a much discounted price and few details.
More recently cameras are found with flip out of screens aimed at the V-logger set even though they are still the same old fixed focus camera with a mediocre internal microphone. Some come with an accessory wide angle lens.
Look hard enough online and you will find a reasonably priced compact camera style version of the same COACH that is not an embarrassment to be seen with. But why would you want one?
For those who enjoy the offbeat, most of these cameras include firmware that offers a bizarre selection of filters unseen in the traditional world of cameras. Filters called Japan Style, Dog Eye, Binary, (fake) infrared, Aibo (?), and of course pinhole or LOMO. There are also a variety of image colors, under tone, vibrant and more. Where this firmware was created and for what original camera is a mystery. There are also settings for face and smile detection that probably do nothing.
Despite all the nonsense, when you find one with a decent lens, it can be a pleasant break from modern technology. It's a bit like picking up a box camera! Be aware that most sellers know nothing about these cameras and cannot offer support.
After sorting through numerous coach cameras for children and unsuspecting adults, I settled on a $48 model that, for me, was worth it. The current brand name is Zostuic, but it likely appears with different names. About the size and shape of an Olympus stylus, it comes with two rechargeable batteries and a built-in LED light that replaces the high voltage electronic flash. My model claims to be 36 megapixels, but I shoot at 5 or 8 MP. The lens is a 7.36mm f/3.2 and is a bit sharper than some others. On the camera body it is marked "16x Powerful Zoom."
Sure, you can buy a nice used Canon PowerShot A1200 for half the price of a Zostuic. But then you would never get to shoot "Japan Style" or use the "Dog Eye" filter!
Written by John Socha, author of "How To Buy Your First Digital Camera" and contributor to Shutterbug and others.
Amazon is selling this Vjinger 48MP 4k autofocus digital camera for $119