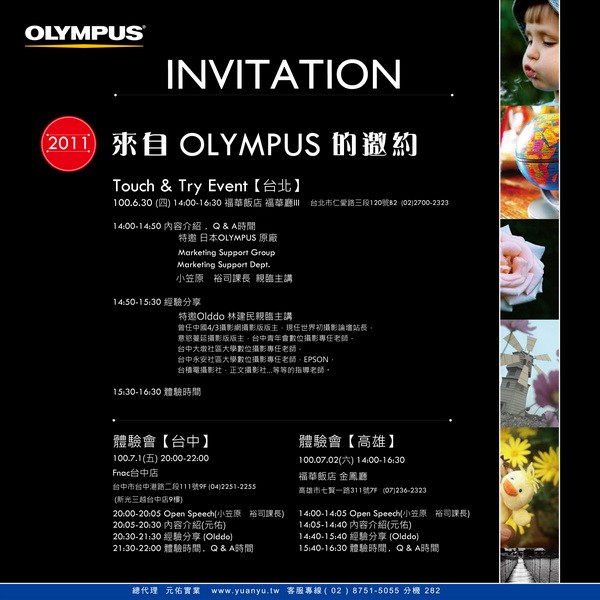 Another confirmation for the June 30th announcement of new PEN cameras: Olympus already sent out invitations for the press event in Taiwan. As previously reported, three new PEN cameras will be announced:
Olympus E-PM1: "M" stays for "Mini". The camera is expected to be between the Panasonic GF2 and Panasonic GF3 in size.
Olympus E-PL3: slightly bigger than the Olympus E-PM1, with tillable LCD screen and no built in flash.
Olympus E-P3: similar design like the current E-P2 will have a built-in flash and manual controls and body quality.
Via Engadget