I just mentioned few hours ago that Pentax may be releasing a new DSLR camera and now we have an invitation from Pentax France about new products at the Salon de la Photo show that will take place in Paris (October 6-10, 2011). The translation is:
"Of course, we have other new products to introduce to you, but we can't tell you more for the moment"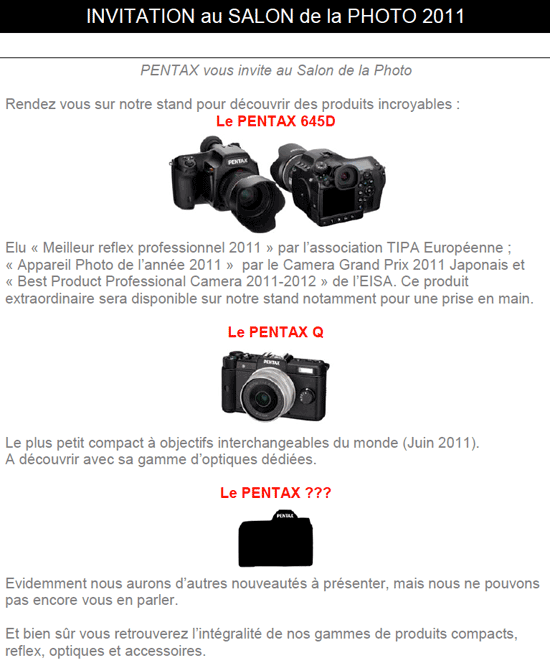 The camera on the teaser looks like a DLSR even though there were rumors that Pentax will be releasing a second compact camera with interchangeable lenses in 2011.
FYI, the Pentax K-5 was announced on September 20, 2010 and the K-r model is out since September 9, 2010.
I am sure that Pentax will start an "official" teaser campaign in the next few weeks just like they have been doing in the past few years, unless the new management at Ricoh has different plans.