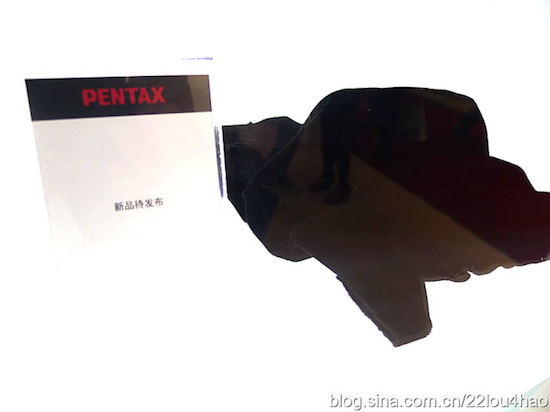 At a Chinese trade show, Pentax showed a teaser of an upcoming camera, covered by a black cloth. Reportedly, the new product is suppose to be "more important" than a regular point and shoot camera. Pentax is expected to release two new interchangeable lenses compact cameras this summer, one will be mirrorless (NC-1) and the other will be SLR type (Auto 110 digital).
The Pentax NC-1 mirrorless camera will have a 14MP 1/2,33″ sensor with a 5.6x crop factor and HD h.264 video recording capabilities. The camera will be initially sold as one lens kit. Some of the rumored lenses are 8.5mm f/1.9 and 5-15mm f/2.8-4.5. The Pentax NC-1 will have also a flash hot shoe. Expected release date is end of May, 2011.
In addition, there will be also a new Pentax RZ-18 Optio compact camera with a swivel screen.
Image credit: Sina