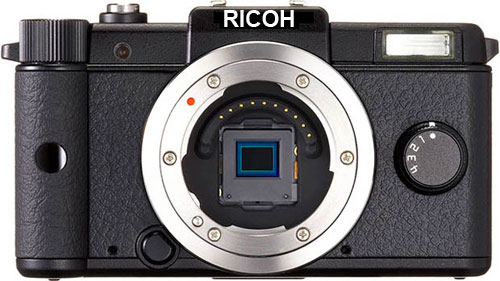 From the beginning of 2011, the rumors were that Pentax will announce two mirrorless cameras. As the months passed by, the chance of a second mirrorless system diminished, even though rumors continued to flow. My guess three weeks ago was that Ricoh's purchase of Pentax did put the plans for second mirrorless camera on hold.
Yesterday TMCNet published this unusual press release stating that Ricoh is working on a new mirrorless camera developed by Pentax:
Tokyo, Sept. 17 (Jiji Press)–Ricoh Co. is considering fully entering the mirrorless interchangeable-lens camera market in a bid to boost its digital camera operations, informed sources told Jiji Press Saturday.

A new mirrorless camera will be developed by Pentax Imaging Systems Co., which the Japanese office equipment maker will acquire on Oct. 1 to take over the Pentax brand, the sources said.

Mirrorless interchangeable-lens cameras, which are smaller and lighter than conventional single-lens reflex cameras, attract a wide range of consumers including young women.

A super compact mirrorless camera was rolled out under the Pentax brand in late August. But it was rather designed for beginners with a small image sensor, which converts light captured through lens into an electronic signal.

Equipped with a larger sensor, the new model will allow for a wide variety of photo styles, such as making out-of-focus areas in a shot much more blurry, the sources said.

Among other Japanese makers, Panasonic Corp. and Olympus Corp. are already offering mirrorless cameras featuring large sensors.

Ricoh will offer characteristic compact cameras under its own label, while trying to bring the Pentax brand on par with Nikon Corp. and Canon Inc. in interchangeable-lens cameras, Ricoh President Shiro Kondo said.