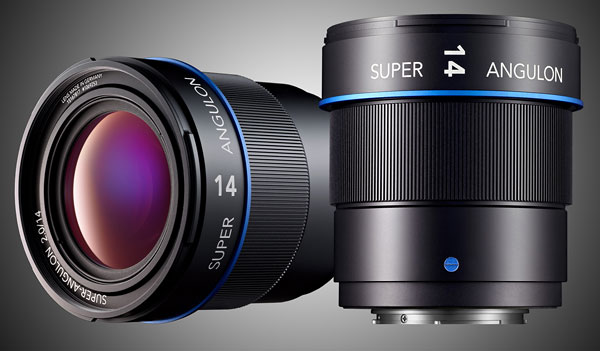 Schneider Kreuznach released this Q&A session regarding their recent announcement and future plans:
What are the basic parameters of the lens that has been announced? The focal length is 14 millimeters with a 2.0 aperture. It will have precise autofocus.
Will there be additional lenses? Yes, other models are in planning but we're not able to announce any details at this time.
Will there be zoom optics? Initially, there are no plans for zoom optics but only for fixed focal lengths.
What cameras does the lens fit? The lens fits all Panasonic and Olympus m43 cameras. It also fits some Leica models when using an adapter provided by the manufacturer. Contrary to some reports in international forums and on photo websites, an adaptation to Sony's E-Mount is not planned.
Are the lenses actually manufactured in Germany? Yes, all lenses are manufactured, assembled and tested in Bad Kreuznach, Germany.
Will the Super-Angulon 14 mm have an internal CPU? Yes, the lens has an integrated CPU.
When will the lenses be available? Contrary to some reports on the internet, they will not be available on the market before the first quarter of 2013.
When will additional and more detailed information be available? During its annual press talk, Schneider-Kreuznach announced its plans of entering the market for system cameras. We're honestly surprised by the huge response and will present more detailed information on the 14 mm lens at photokina 2012. Please bear with us until then.
What group does the lens target and what will be the selling price? The lenses are manufactured in Germany at Schneider-Kreuznach's traditional level of quality and target serious amateur photographers. The main focus is on outstanding quality. The price will be below 1,500 euros, according to current planning.
When will the add-on lenses for Apple's iPhone be launched? This is another project that is still in development. A date for the market launch has not been set yet.