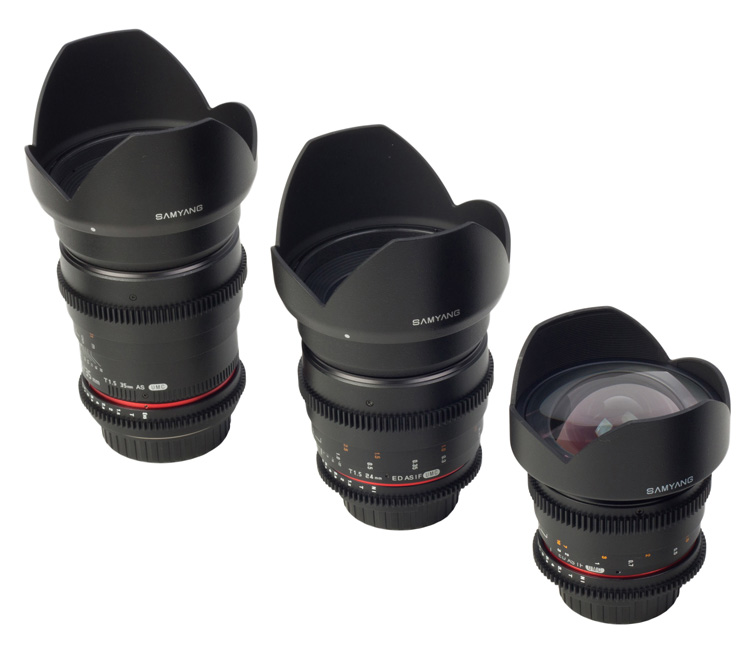 Today Samyang officially announced the T1.5 35mm AS UMC, T1.5 24mm ED AS IF UMC and T3.1 14mm ED AS IF UMC VDSLR lenses:
Cracow, 9th August 2012 – Samyang Optics gladly informs, that Samyang Family has been enlarged by three new lenses dedicated for digital cinema purpose.

Lenses with focal 35mm, 24 mm and 14mm will be available on sales in sequence next week, at the end of August and in September.

The construction of the new lenses has been based on previous types dedicated for photography. Their main feature are racks co-operating with follow – focus system, and a ring rotated continuously. Thanks to these alterations it is possible to precisely and silently operate focus and depth of field. Another facility is putting aperture and focus scale parallel to the axis of the lens and aperture marked with number of transmission T. Lenses are compatible with Nikon and Canon cameras.

Prices will be announced soon.