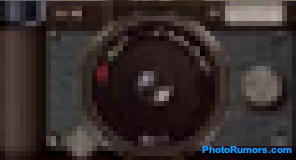 DSLR magazine interviewed Mr. Kawauchi (Pentax Product Planning Manager) at the CP+ show last week and he pretty much confirmed the upcoming Pentax NC-1 mirrorless camera (computer translation):
The answer, immediate, well-articulated, it is clear that is planned and well learned, but in any case seems elusive, since the logic is obvious: "Mirrorless concept is very attractive to us, full of potential, but having into account the philosophy of our firm, if we decide to do something in this respect has to be different, and it is not easy in the current context, to do something that is different and good… We're on it."
Pentax is expected to release their own mirrorless NC-1 camera in the next few months. The camera will have a 1/2.33″ in. sensor.