Here is a quick recap on what is expected/rumored to be announced from the major camera and lens manufacturers during the CP+ show that will take place next month (February 12-15, 2015) in Japan:



Nikon will announce a new D7200, Nikon 1 J5 mirrorless and several new Coolpix cameras.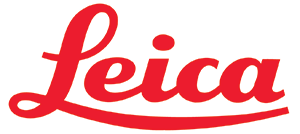 Leica does not take part of the CP+ show, but a new Monochrom rangefinder is expected to be announced in February/March.



There are no specific rumors, but Pentax will most likely introduce new Q camera/lenses and probably new Ricoh compact camera(s).



For a while Sigma is rumored to announce new 85mm f/1.4, 24mm f/1.4, 24-70mm f/2 OS HSM and 135mm f/1.8 DG OS lenses.


Canon is rumored to announce a new RebelT6i/750D, 5D Mark III successor and EOS M3 cameras plus new 11-24 f/4L and 18-300 f/3.5-5.6 lenses. Expect also a new Canon PowerShot compact camera with a large sensor.


Zeiss will release two new Loxia wide and tele prime lenses, but the official announcement will probably be later in 2015. I expect to see prototypes at the CP+ show.


Samsung is rumored to announce two new mirrorless cameras: NX500 and NX3300. Other rumors include a new NX Achromatic (black and white) mirrorless camera and new NX lenses.



Fuji already announced several new cameras and lenses. I doubt there will be anything else/groundbreaking coming next month.


Panasonic already announced their latest GF7 camera. We may also see a new lens or two.


Anything is possible here – no reliable rumors have surfaced online so far. New FE lenses are almost guaranteed. I personally hope for a new RX2 camera with a curved sensor (I love the RX1, it's a shame that Sony never released a firmware update to speedup the AF).


Olympus will announce their latest Olympus E-M5II MFT camera with new accessories and a new 14-150mm f/4-5.6 lens. New compact cameras are also expected.


Expect the official announcement of the Tokina AT-X PRO SD 24-70mm f/2.8 (IF) FX lens.
This is all for now – I will be updating this post in the next few weeks -bookmark this page for future reference.
If I have missed something or if you have information you would like to share anonymously, you can contact me here.