Back in February I posted a low resolution image of the upcoming Pentax NC-1 mirrorless camera: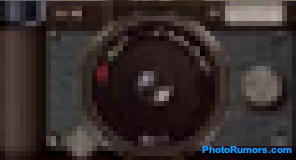 Here is a better resolution image of the Pentax NC-1 and it seems that the camera will be available in white color as well: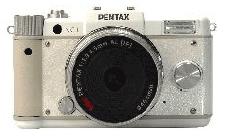 It is important to note that the pictured NC-1 model will not be the new Auto 110 digital camera. As I mentioned already, Pentax will release two new compact cameras this summer, one will be mirrorless (NC-1) and the other will be SLR type (Auto 110 digital). Based on the leaked images, It does not appear that the NC-1 has a mirror inside.
The Pentax NC-1 mirrorless camera will have a 14MP 1/2,33″ sensor with a 5.6x crop factor and HD h.264 video recording capabilities. The camera will be initially sold as one lens kit. Some of the rumored lenses are 8.5mm f/1.9 and 5-15mm f/2.8-4.5. The Pentax NC-1 will have also a flash hot shoe. Expected release date is end of May, 2011.